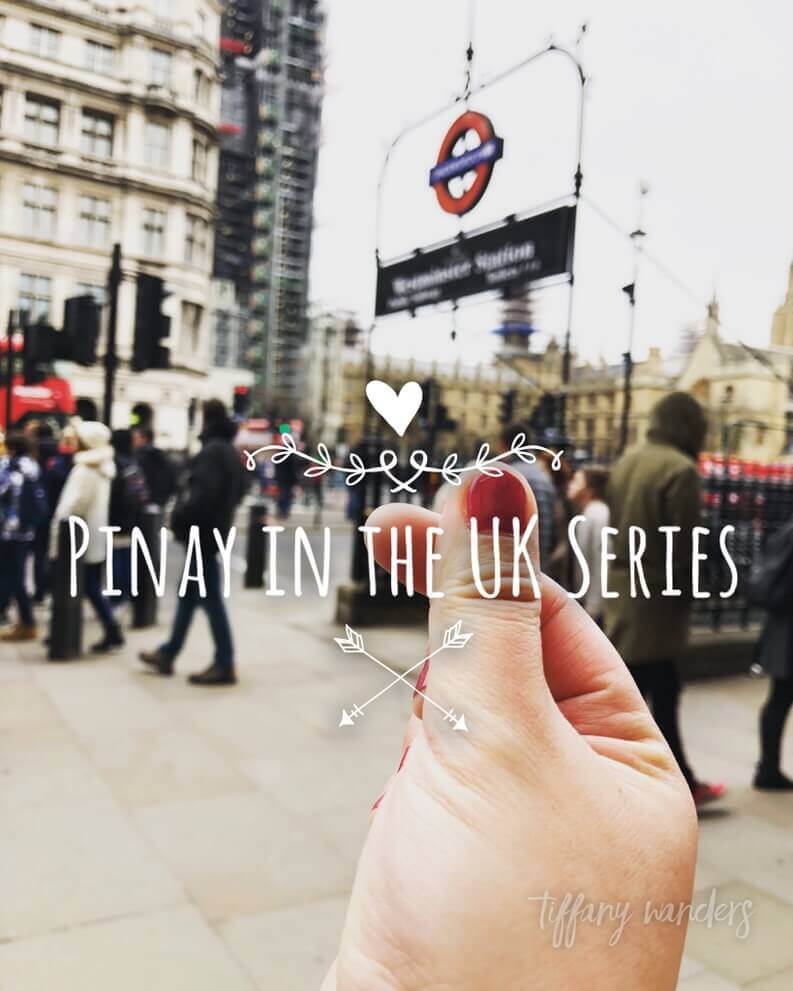 The examiner called my name, I stood up and went towards him. He explained the process and what I need to sign. You don't need to take a pen with you because the declaration is signed electronically. We then proceeded outside to read the plate number selected by the examiner. If you fail to read the sequence, the test will not continue.
When I passed the plate number stage, he asked me 1 'Tell Me' question. You have to practice and familiarise the 'Show Me, Tell Me' questions. The examiner was happy with my answer then asked me to go in the car as he checked the exterior parts to ensure it is fit to drive before we set off.
When the examiner got in, he instructed me to start the engine and move off when safe. He also positioned the SatNav on the dash and explained to follow the directions. Honestly, I was nervous for the first 5 minutes. So I thought to start a conversation with him to ease the tension. And it worked, atleast for me. When having conversation, make sure you can still concentrate driving.
I followed the SatNav directions for like 10-15 minutes. Then, he gave me verbal directions back to the test centre. Throughout the drive, he asked me 4 times (I think) to pull on the left, to perform an emergency stop and open my car window ('Show Me' question). When we entered the test centre, he asked me to complete a forward bay park which I managed to do in one go.
When the test ended, he congratulated me as I passed my test and with 0 faults! I cried because of the overwhelming happiness. It was a bit dramatic, I know, but this driving journey here in the UK was not easy. All the hard work paid off.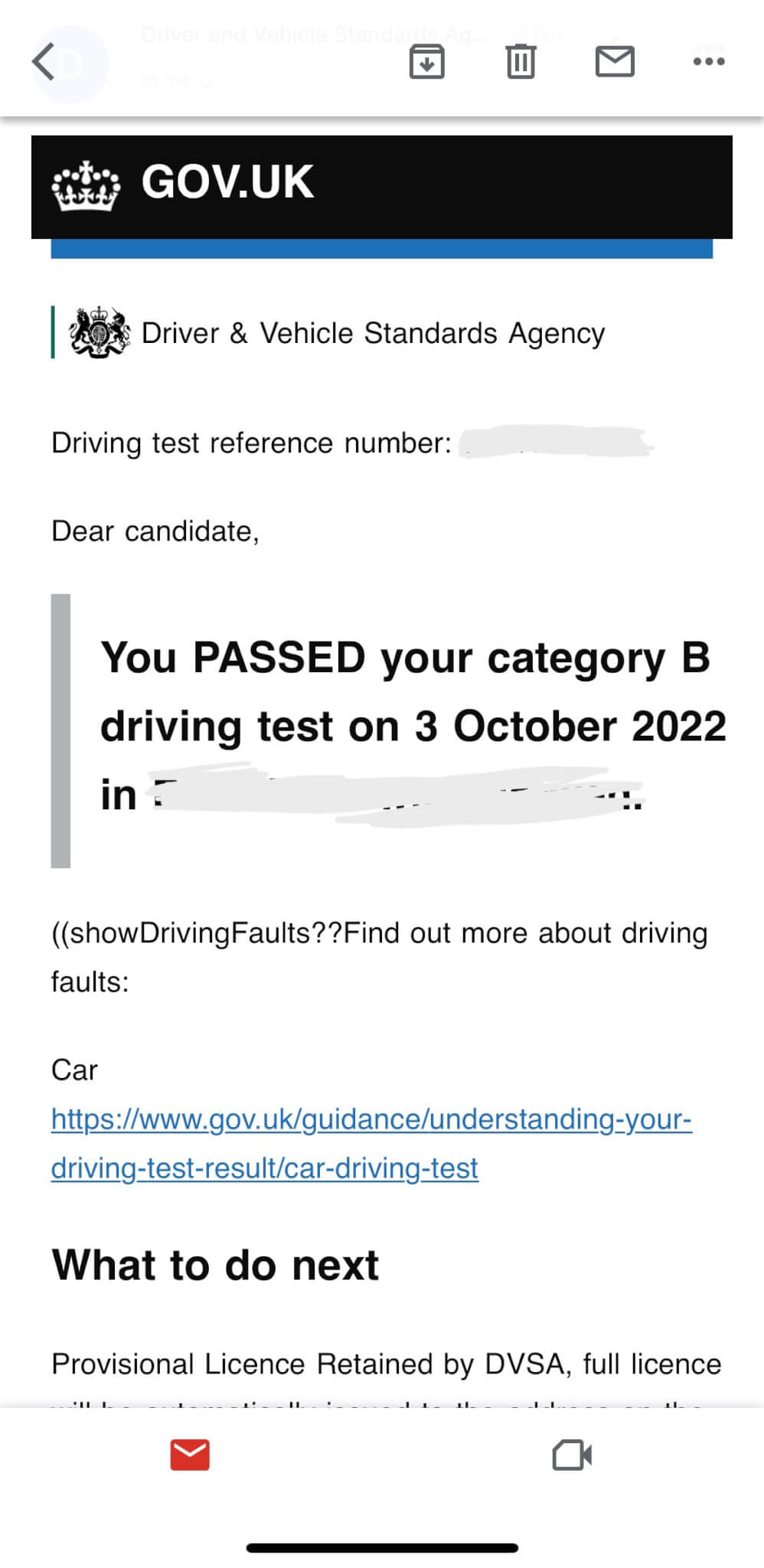 He handed me the certificate and I gave him my provisional driving license so they can process my full UK driving license. The UK full driving license arrived within the same week. Of course, I was treated with a nice Hotel Chocolat Dipping Adventure box.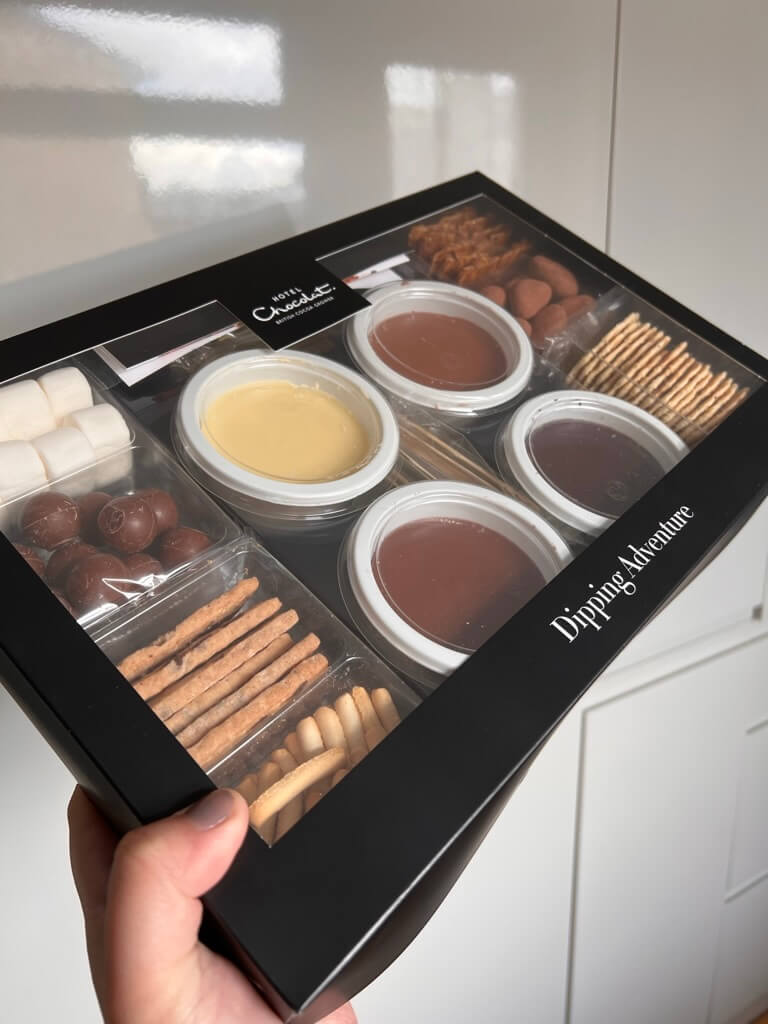 Timeline:
2017: Applied for a UK provisional driving license.
2018: Started my driving lessons. Passed my first Theory test.
2020: Passed my second Theory test. Took driving lessons with my 3rd instructor.
2022: Passed my practical driving test! My driving journey took 4 years! But hey, as what they say never give up!
To learners out there, there may be difficult days but never give up. You will get there in the end. Life is not a race, learn at your own pace. Some people learn very quickly, some may not. If ever you give up and decide to do it again, go ahead! I gave up once then took driving lessons again and finally passed!