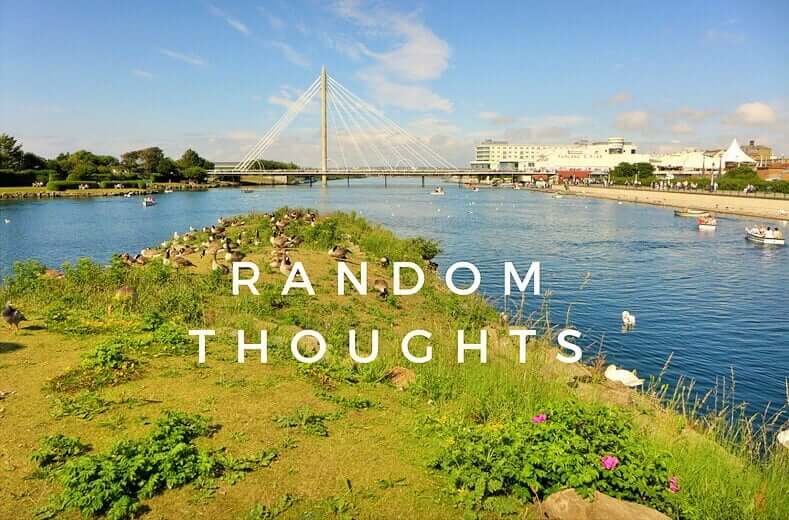 The global pandemic has greatly affected everyone. Some people were able to adjust and work it all out to their advantage, but some had it hard financially and mentally. If you belong on the former category, well done and keep it up! If you're on the latter category, stay strong and we'll all get through this. Always remember that problems don't last forever.
A few days before the national lockdown was announced, my employer has told us to start working from home until further notice. Obviously, at first I was so happy and excited to go home. But as days and weeks went by, I started to feel different. I've become used to isolation and felt afraid to go out on my own. I also, totally, became a pro couch potato. 
At one point, I finally decided that it has to change. I need to change. So, I started to think of different activities to make myself busy. It was also the perfect time to try new things and sort out what needs to be done as I didn't have much time before (excuses, nope!).
1. The lockdown bookworm!
I love reading books since I was young. I've featured in my previous posts the books I've read and mentioned about joining the Good Reads Challenge. During lockdown, I've read more books than I normally do. It was refreshing. 
Between late April and first week of June, I managed to read 5 English books and a few Tagalog pocketbooks. I was lucky to find and read books I really enjoyed. Now, I'd like to share them, so please see below for the list:
1.1 Rebecca by Daphne du Maurier – The setting of the story is around early 1900s but don't be put off by it! If you love a story with a good twist, this one is for you to try. Also, if you want to see the movie Rebecca (1940) for free, you can find a copy on Youtube.
1.2 Eleanor Oliphant is Completely Fine by Gail Honeyman – This story is about an introvert British lady. I found the first few chapters of the story unexciting, but later on you will realise you're already laughing and enjoying her experiences. If you like a good vibes book, give this title a chance!
1.3 The Silent Patient by Alex Michaelides – I was in a hunt for a good thriller when I stumbled on this book in my Kindle library! Oh boy, it didn't disappoint me. You won't see it coming until you realise those small details and connect the events!
1.4 Echoes of the Runes by Christina Courtenay – I love to read stories related or linked to history. Unfortunately, I don't have a good memory so don't try asking me about dates and other specific details! Anyway, if you like Vikings or story about reincarnations, this book is for you.
1.5 Last Tang Standing by Lauren Ho – I'm a super fan of Kevin Kwan's Crazy Rich Asian (trilogy) books! So when I found this and read the good reviews, I didn't hesitate to buy. The Last Tang Standing is not about the super rich, the book focussed on an average Asian lady's journey to love. If you need a good vibes romantic-comedy, then read this.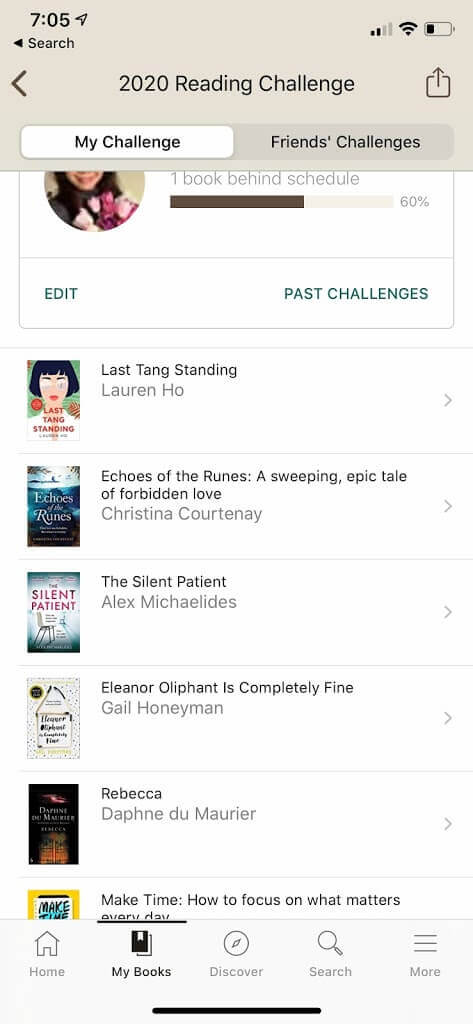 2. Frustrated garden decorator of Percy Street
We have a small yard (perfect if you have no kids) and it's been neglected for a looong time, and I'm not exaggerating! We started to sort it a few years ago by clearing it all up, removing the old plaster on the wall as a big chunk fell off. After clearing the wall, we painted it with yellow to make it look pleasant and bright, then filled with plants. We left it like that since we don't normally go out in the yard as most of the time we're out.
One sunny day during lockdown, we realised we need chair/bench so we can just sit out and enjoy the sunshine. The shopping fairy must have read my mind, outdoor products on online shops were on sale! Without hesitation, I bought stuffs and slowly filled in our small yard. 
Now we have 2-seater rattan bench, a small outdoor table, outdoor grill, and modern black plant pots. I'm very happy with the result. It's not the best, but at least we have a nice small space where we can enjoy sunshine and just chill out.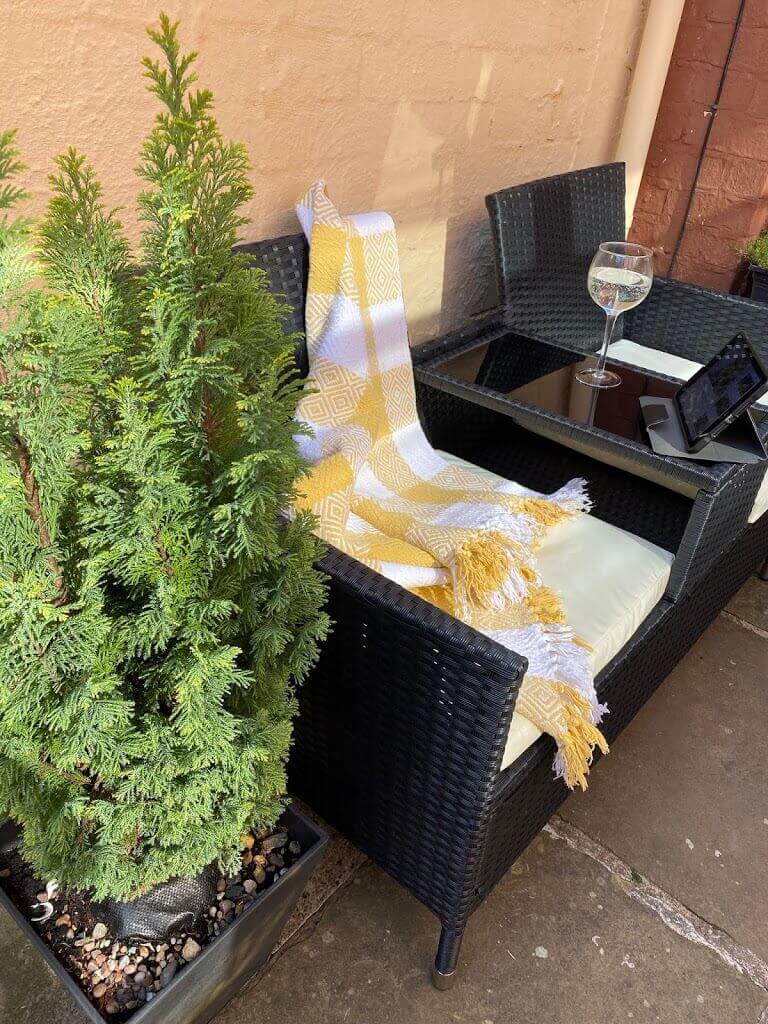 3. Chef Tiffany in the house!
Weight has always been a big issue since I moved here in the UK. It was quite hard to keep fit, given that I don't have much time during weekdays to exercise and I work in an office environment where I have to be in front of the computer most of the day.
They say you are what you eat. Before the pandemic, we relied so much on ready to eat foods in which we can just toss it inside the oven to heat up or order a takeaway. I rarely cook. When I said I was extremely busy, I really was. 
The work from home scheme during lockdown made it easier for us as we don't have to travel to go to work. I had more time to cook food and explore other recipes! I also managed to make my matcha smoothie, which was amazing btw, every morning! I was able to control my weight even with less physical activity.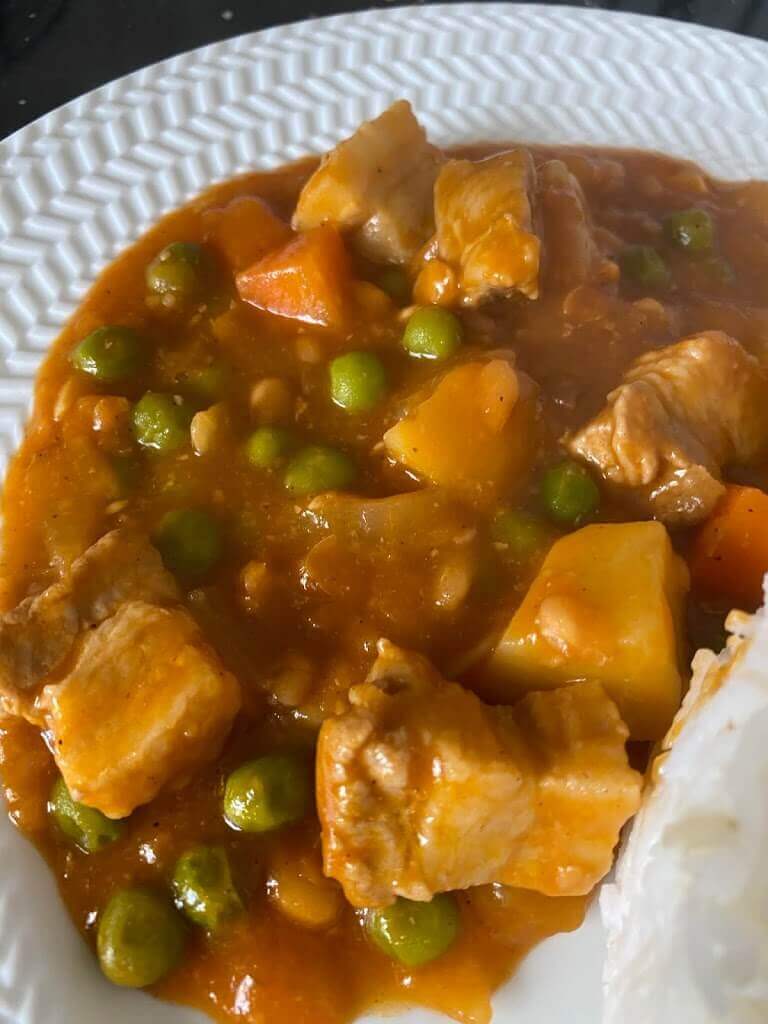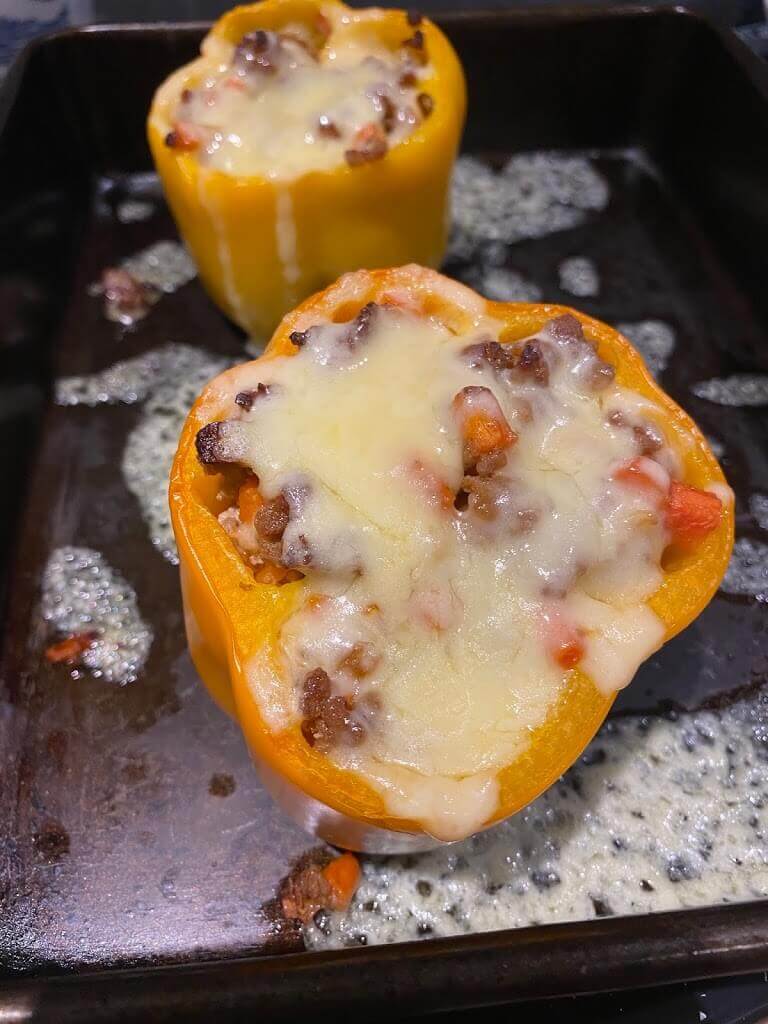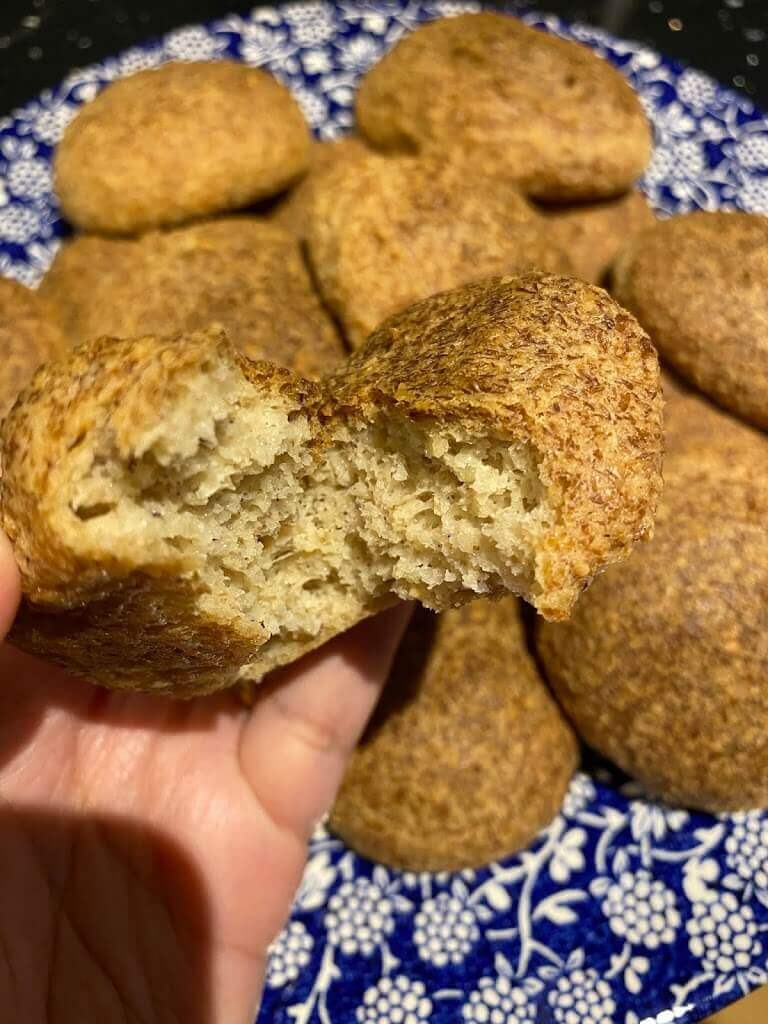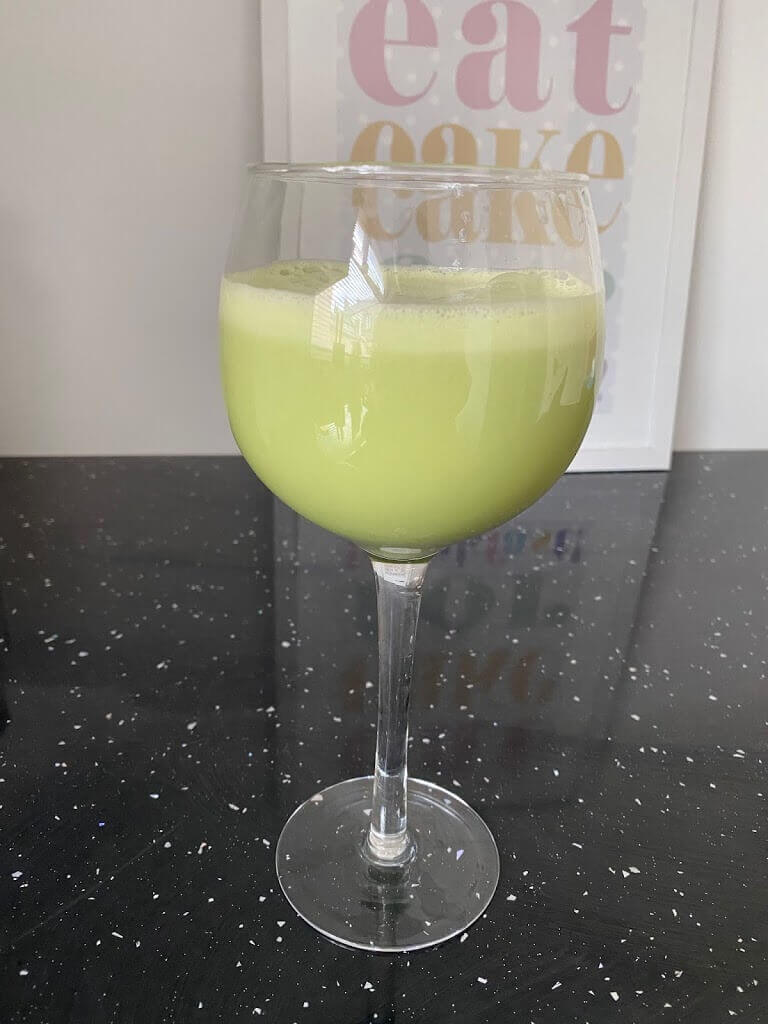 4. Master Yoga (Not to be confused with Master Yoda!)
With less physical activity, I looked for alternative options and found Yoga! There were a lot of free Youtube videos you can watch. And the poses were very easy to follow! I will recommend SarahBethYoga and Yoga with Adrienne.
5. Reconnected with family and friends
Isolation and news about people dying everyday because of covid-19 made me realise (again!) the importance of checking people that matters in your life. I reconnected with my close friends, and had a virtual catch-up. I don't talk to them regularly, and because of the busy life we tend to forget checking other people if they're okay.
My husband's family also organised regular Zoom calls to stay reconnected with each other. It was nice to catch-up, and to make it more engaging, we had some fun games!
Hope you've been productive or been learning something new. If you have hobbies to share that I can try, please comment below! Stay safe! xx