I always make a point to treat myself, in moderation of course, every month either with skincare or other new products. It's my way to reward myself for working hard. So after payday, I treated myself to another Lush product. I've tried their soaps and shampoo bar before, and the smell is truly LUSHcious.
I loved the shampoo bar that I bought a few months ago, so I thought to get another shampoo bar but of a different scent this time. It was honestly hard to choose from and I nearly had an impulse to buy all of them! But in the end, I went for the Seanik shampoo bar. I commend the staff's patience on explaining the products to me.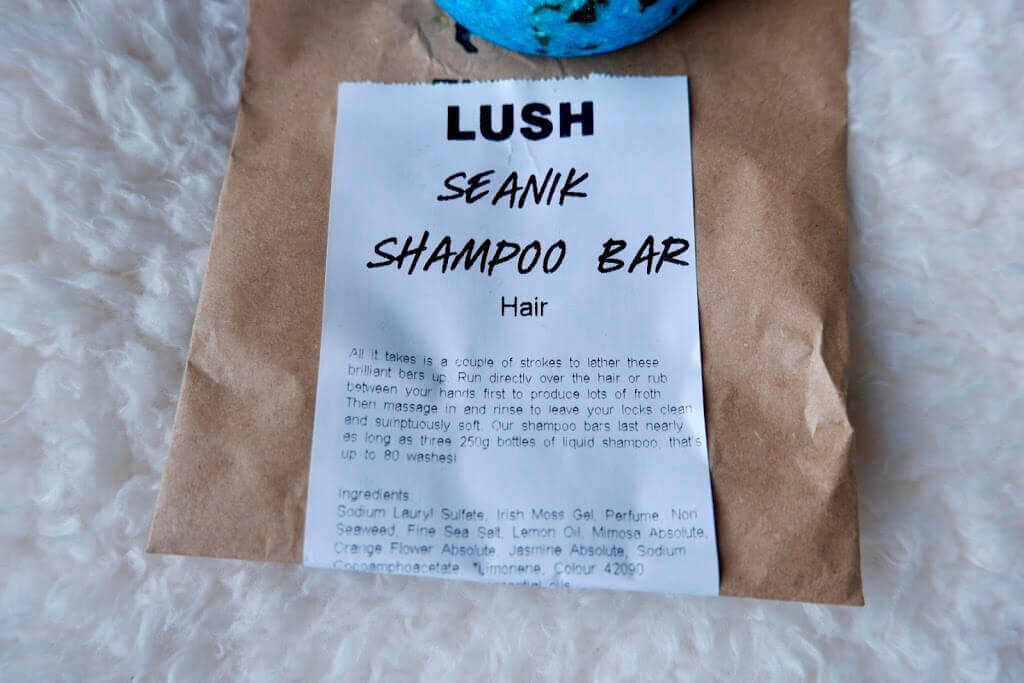 The shampoo bar promises good shine and volume. The ingredients include Japanese nori seaweed, Irish moss-gel and salt. Inclusion of a seaweed into a shampoo bar just added into my curiosity. I told the staff I'm going for the Seanik bar and her smile was fantastic (relieved that her efforts weren't in vain). Also, one of the reasons why I chose this among the rest was because of the fresh smell. 
I've tried this bar for 3 days now and so far it's not causing me problems. The next day, I feel my hair is not as 'oily' as it used to. So far, it's great!
This is an honest review and I would recommend Lush shampoo bar. Apart from the great scent, you are helping the environment as this product doesn't use plastic containers. This is a small way of reducing plastic waste in our environment.
*This is not a sponsored post.