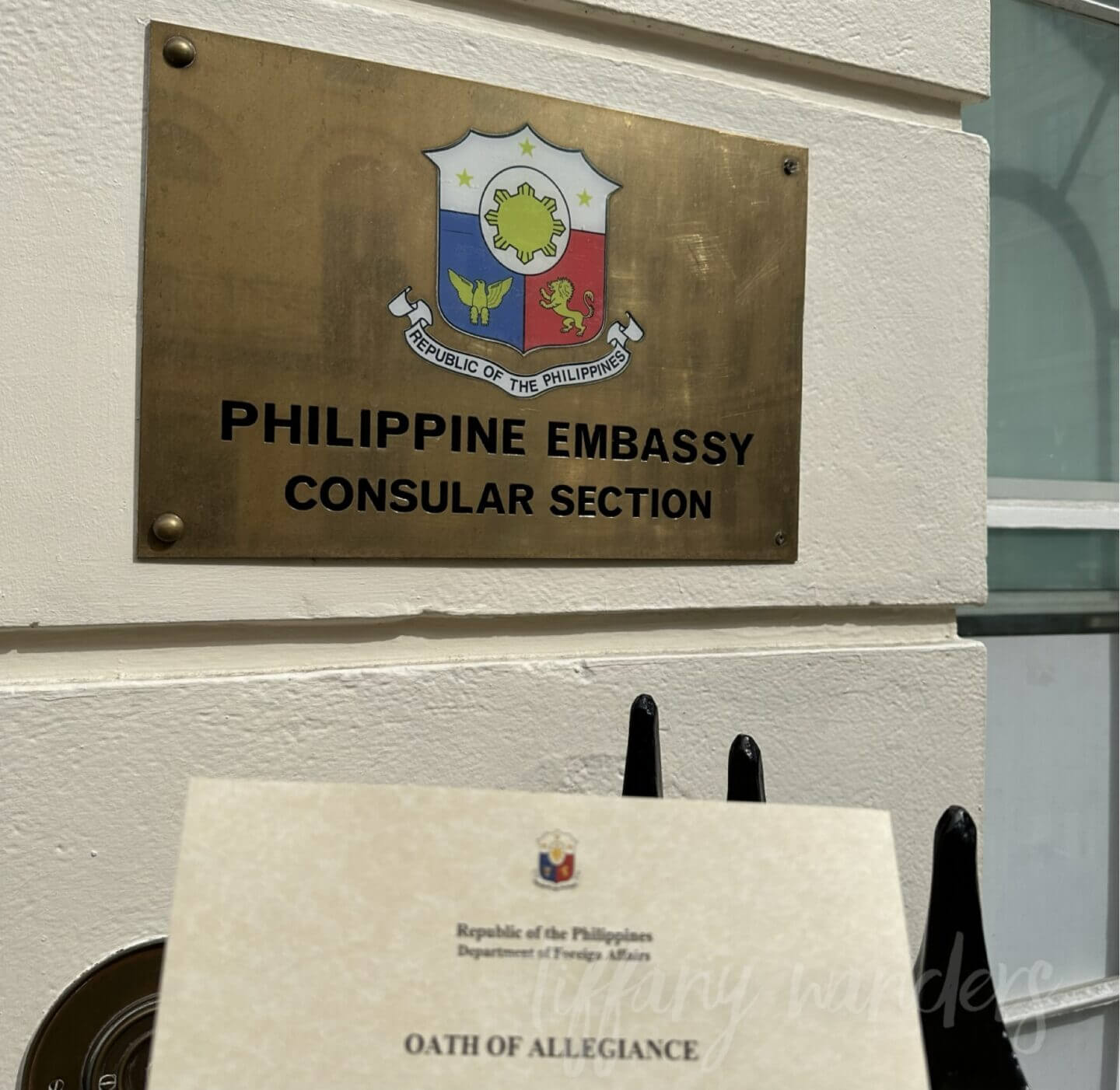 I officially became a British citizen back in March of this year, check out this post. It was truly an honour to be granted the citizenship status in the UK, my second home. It will now be a part of my identity and life.
When I became a British citizen, my Philippine citizenship was automatically revoked. Reacquiring the Philippine citizenship, through Republic Act (RA) No. 9225 or the Citizenship Retention and Reacquisition Act, is optional and a personal decision. However, you need to consider if you own assets and have a plan to reside in the Philippines in the future. Of course, there are pros and cons which is why you need to plan this carefully.
If you decide not to go ahead on this process, you can still visit and stay in the Philippines for a year under the Balikbayan privilege. A former Filipino citizen is eligible of this program.
After some research and careful considerations, I've decided to reacquire my Philippine citizenship status. The website instructions are clear for the reacquisition application. I submitted the following documents and applied by post. If you live near the Philippine Embassy in London, you can submit it in person.
Documents Submitted* (Prepare 2 Sets):
Completed Application Form
Philippine Birth Certificate
Marriage Certificate (for married applicants)
Philippine Passport Data Page (most recent)
Certificate of Naturalisation
Foreign Passport Data Page
5 coloured photos (4.5. x 3.5)
Postal Money Order (£46)
*The documents I submitted were all copies and not originals. There may be changes on the requirements, please check out the official website of Philippine Embassy London.
Since I live far away from London, I submitted my application by post to the address below:
Consular Section (Attention Citizenship Reacquisition Section), Philippine Embassy, 6 Suffolk Street, London SW1Y 4HG.
The turnaround time to receive the approval result was quick. On the same email, there was a link to book the ceremony. However, due to my busy schedule I had to book it on September.

To complete the reacquisition process, the applicant needs to attend the ceremony which is held at the Philippine Embassy in London. Since I live too far away from London, I also made sure to prepare the documents to apply for a new Philippine passport and to register to vote on the next Philippine election.
My ceremony schedule was on a Friday at 10 AM. I arrived 10 minutes before the ceremony but the other applicants were already there. Please note if your partner is with you, they won't be able to come in and join you on the ceremony unlike the British citizenship ceremony. There is a nearby Pret A Manger where they can wait for you.
The ceremony was led by the consul. It started with handing out the documents to certify reacquisition of the Philippine citizenship. Followed by the oath taking and singing of the national anthem. It was completed in less than an hour. I'm a Filipino!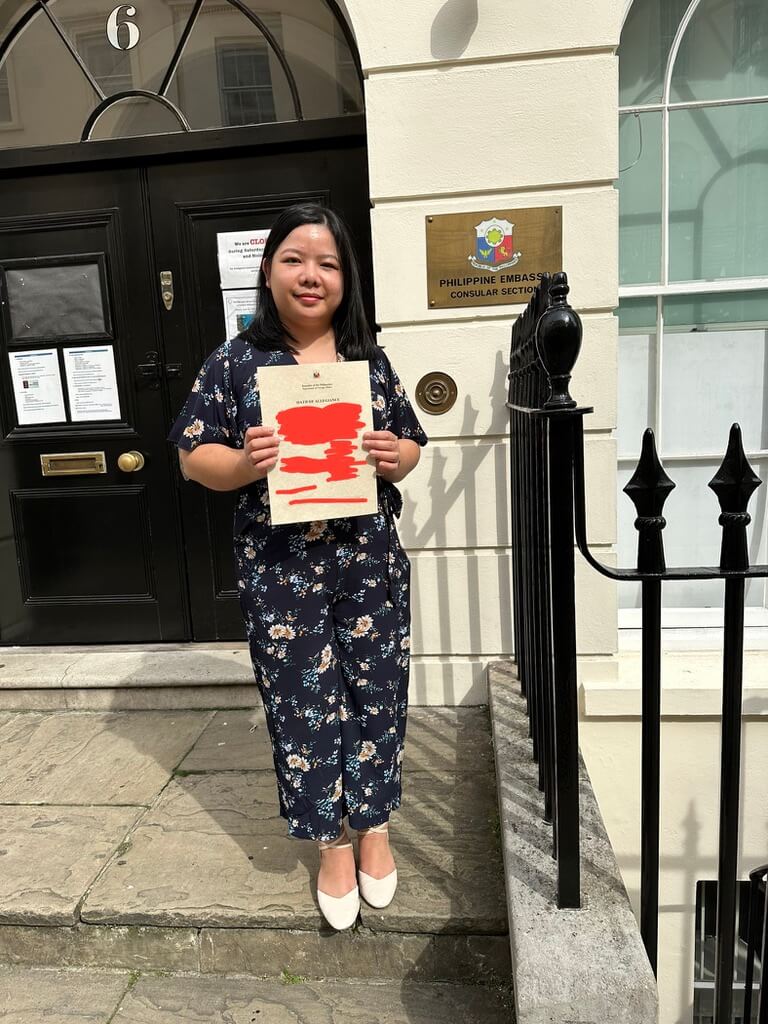 Fees
Special Delivery Postage Fee: £7.65**
Postal Money Order: £46 + £5.75 fee (12.5% of the face value) = £51.75
**There is no need to send it through Special Delivery. You may opt for first class or second class.
Timeline
Documents Posted: 29 July 2023
Approval Result: 3 Aug 2023
Ceremony: 8 Sep 2023
If you have queries, you may email the embassy at londonpe.dualcitizenship@dfa.gov.ph.