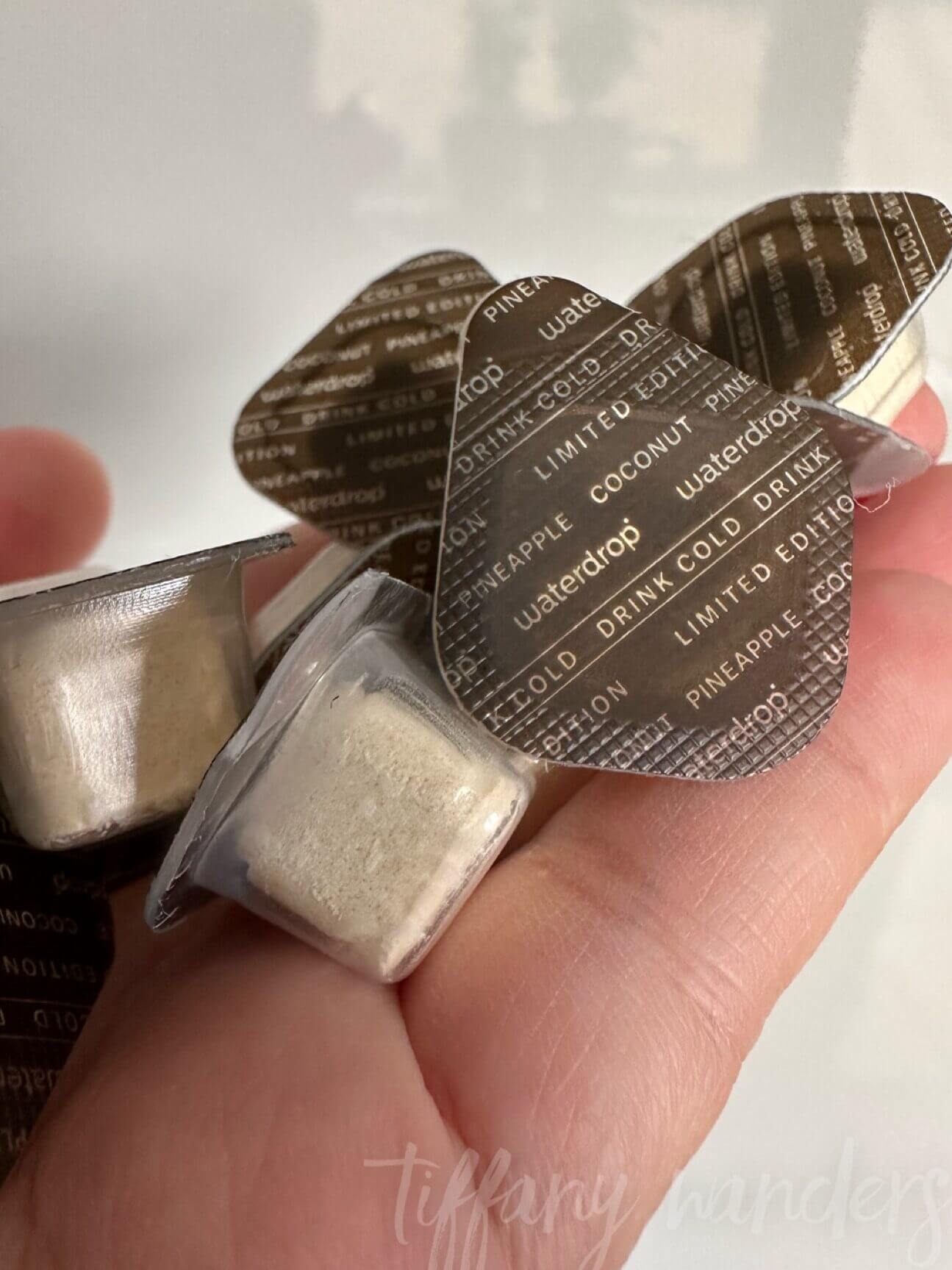 A few months ago, I discovered Waterdrop. I had the starter pack and it took ages to finish the micro tablets. I still have a few left when I saw they have a newly released flavour, Koko Piña. It was marketed as a combination flavour of Coconut and Pineapple. Sounds lush, right? I got curious because it reminded me of Piña Colada. My order arrived last week and tried it straight away. I feel like I need to make a post about this! This was before my 'thrifty journey', by the way.
To those who's new to my blog, a Waterdrop micro tablet will turn your water into a flavoured drink. It has zero sugar and low in calories which is a great option for those who are on a strict diet but still wanted to enjoy a nice flavoured water. The brand promotes the micro tablet to encourage people to drink more water. You can check my first honest review of this brand on this link.
Once the micro tablet has been fully dissolved in water, there were tidbits on the bottom. It only took a few minutes to fully dissolve 1 micro tablet. The first taste I had of Koko Piña, I immediately thought of Piña Colada minus the alcohol, of course. I can definitely taste the creaminess and hint of pineapple. It was refreshing! And I think it's a good option on summer days.
I can say that this is my new favourite Waterdrop micro tablet! I enjoyed every sip of my flavoured water. If you wanted to try Waterdrop, I'd recommend getting the Koko Piña micro tablets. If you like Piña Colada, I'm sure you will enjoy this. It's definitely worth getting when you feel like you need motivation to drink more water.
Have you tried Waterdrop? Which flavour do you like?