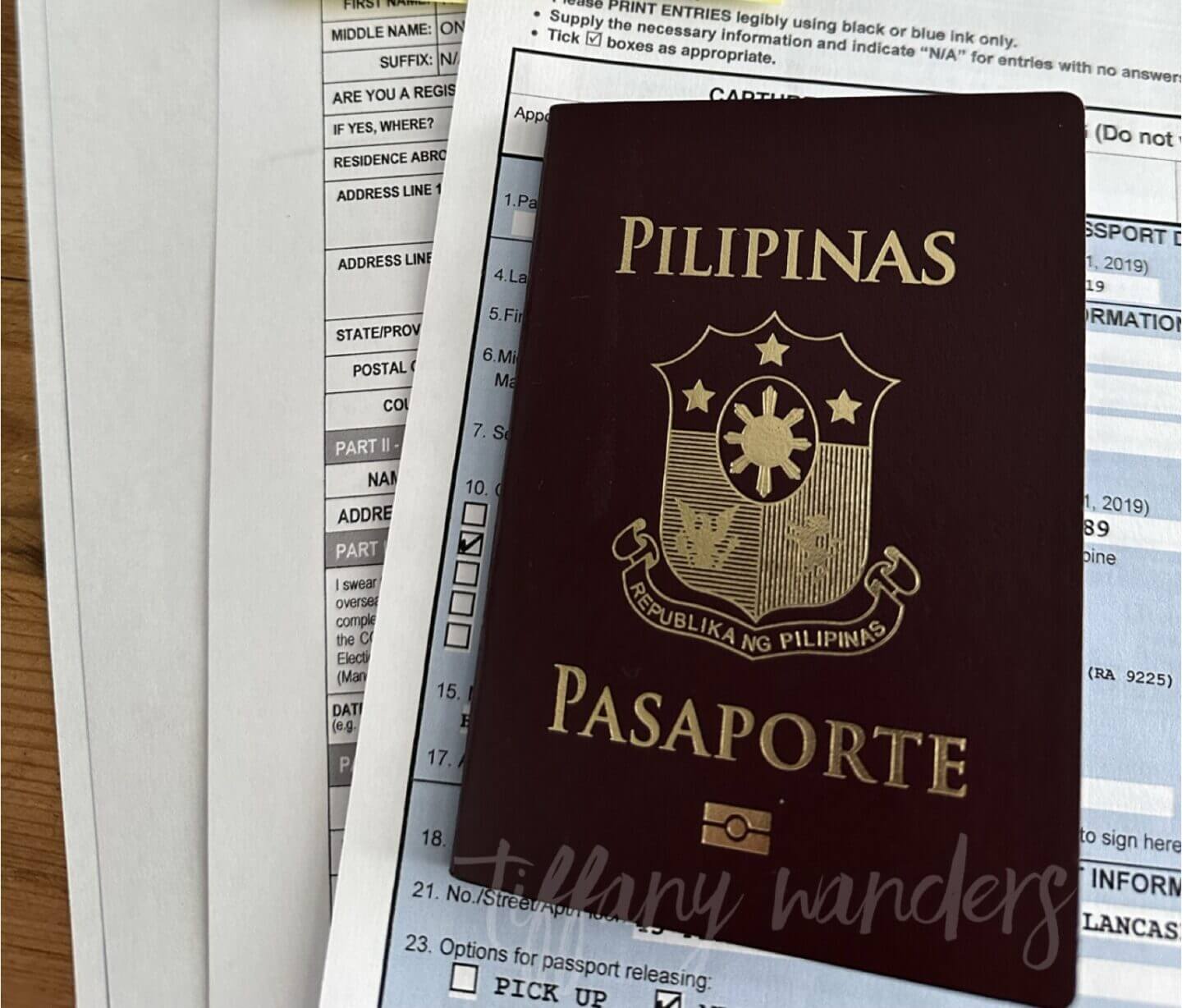 After attending my Philippine citizenship reacquisition ceremony at the Philippine Embassy London, I went straight to Ryman to photocopy my identification certificate, order of approval and oath of allegiance handed to me during the ceremony. The easiest way to find Ryman is through Google maps, just input it on your phone and you'll find it.
I made copies of my documents and bought a self-addressed envelope which I paid for £7.65. There is a Post Office inside Ryman so everything you need is in one place. After making sure I've completed everything, I went back to the Embassy and queued.
It was around 11 AM but there were already a lot of people waiting on the queue. When my number was called, which was around 12 PM, I handed out all my documents. Unfortunately, I'm missing my marriage certificate and birth certificate. I honestly don't know why they still need these copies since when applying for a first passport, they ask for the birth certificate. And when I updated my name, I provided my marriage certificate.
Furthermore, the website was not very clear. I thought I only need a renewal. And on the renewal page, there was a note for those who acquired citizenship. I clearly missed the 'Dual Citizen's New Passport' section. So just to be clear, when you reacquired your Philippine citizenship and you still have an 'unexpired' Philippine passport, the applicant still needs to apply for a 'NEW' passport and not a renewal. Hope this is is clear so you save time from going back and forth.
Thankfully, I have a copy of these documents on my email. I went back to Ryman again to have these documents printed. At Ryman, you need to send these documents to an email address so they can print it for you. Below are the documents I submitted.
Documents:
Completed Application Form
Original recent Philippine passport (for checking and stamping)
Photocopy of the Philippine passport data page
Photocopy of PSA Birth Certificate
Photocopy of PSA Marriage Certificate, if applicable
Photocopy of Identification Certificate (handed during the Philippine citizenship reacquisition ceremony)
Photocopy of Oath of Allegiance (handed during the Philippine citizenship reacquisition ceremony)
Photocopy of Order of Approval (handed during the Philippine citizenship reacquisition ceremony)
Photocopy of my British passport as my valid ID
Self-Addressed Envelope (if not collecting the new passport at the Embassy)
They accepted my PSA birth and marriage certificates without the original. But just in case, bring it with you during your appointment per their website. For more information and in case the requirements change, please check the official website of the Philippine Embassy London.
After making sure I've got all required documents, I went back to the Philippine Embassy and joined in the queue again. It was just after 12 PM. Thankfully, they are still operating. When my number was called and the staff said everything looks good and passed me to the payment till, imagine my relief! I paid £55 for the new passport. I was then asked to wait for biometrics.
Whilst waiting, a staff was also processing voting registrations. To save time, I jumped in and submitted my document. I already prepared my application form for this as I planned to register. He asked for my recent Philippine passport and Identification Certificate (issued during the reacquisition ceremony). For further information, please refer to this link. He processed my application and took my biometrics for this. It was finished in 10 minutes.
The passport biometrics took longer than expected. I was called after 2 PM and was finished around 2:30 PM. I recommend to have a good breakfast if you plan to apply for a new passport as you may end up waiting for a few hours.
Fees:
Passport: £55
Self-Addressed Envelope: £7.65
Photocopy: Dependent on how many you need
Timeline:
Application: 08 SEP 2023
Passport Delivered: 22 SEP 2023