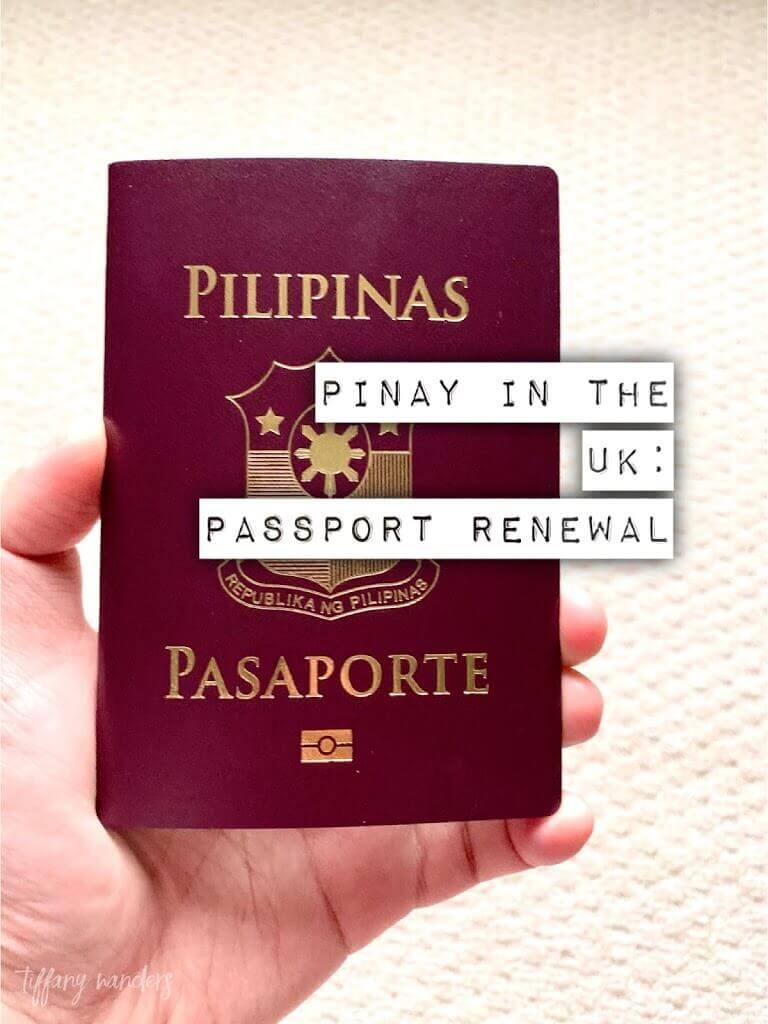 I have recently updated my passport in the Philippine Embassy in London. My passport's expiration date is June 2020 but since I'm about to renew my residency permit, I thought to have it updated so my married name reflects on my BRP card.

Please take note that once you have your updated passport (name change), you have 3 months to update your BRP card (unless the rules change, please check this link). Luckily, I have made sure I'm still within the 'grace period' before I'm due to renew my residency permit.
Renewing your Philippine passport requires a personal appearance for photo and biometrics. We stayed for 2 nights in London so we are not rushing and we can see some other places before heading home.

There was no appointment required for passport renewal. All you have to do is bring the requirements on the day of your chosen schedule. I'd recommend to arrive early because it's usually busy. I arrived at 10AM and I have to wait for an hour before my number was called. The whole process finished nearly 1PM. 

Please see below for the requirements I've submitted, take note that I have updated my surname (married name). If you wanted to do the same, make sure you have reported your marriage in the embassy if you got married abroad (you can check this link).

1. Application form. You can download it here. Also, the embassy has a designated area where you can get these forms then fill it there. 
2. Original and photocopy of the data page of your current passport.
3. A copy of my marriage certificate authenticated by PSA. But in case your PSA is not yet available, you can submit the Philippine Embassy-issued Report of Marriage.***
4. If you want to have your passport delivered, you need to submit a self-addressed envelope. I have submitted a special delivery (next day) envelope to make sure it arrives the next day.

For more information, please check this link.

The processing fee I paid was £55 but please ensure you always check the official page of the Philippine Embassy for any updates. I have received my passport after 10 weeks. I think the processing times vary as I know some people received their passports after 4 weeks.

Hope this helps. If you have questions, please post your comments below.
**Update: Please ensure you have booked an appointment before going to the embassy.
***Update: Requirement has been updated to PSA copy only. Please refer to the official website of the Philippine Embassy London.