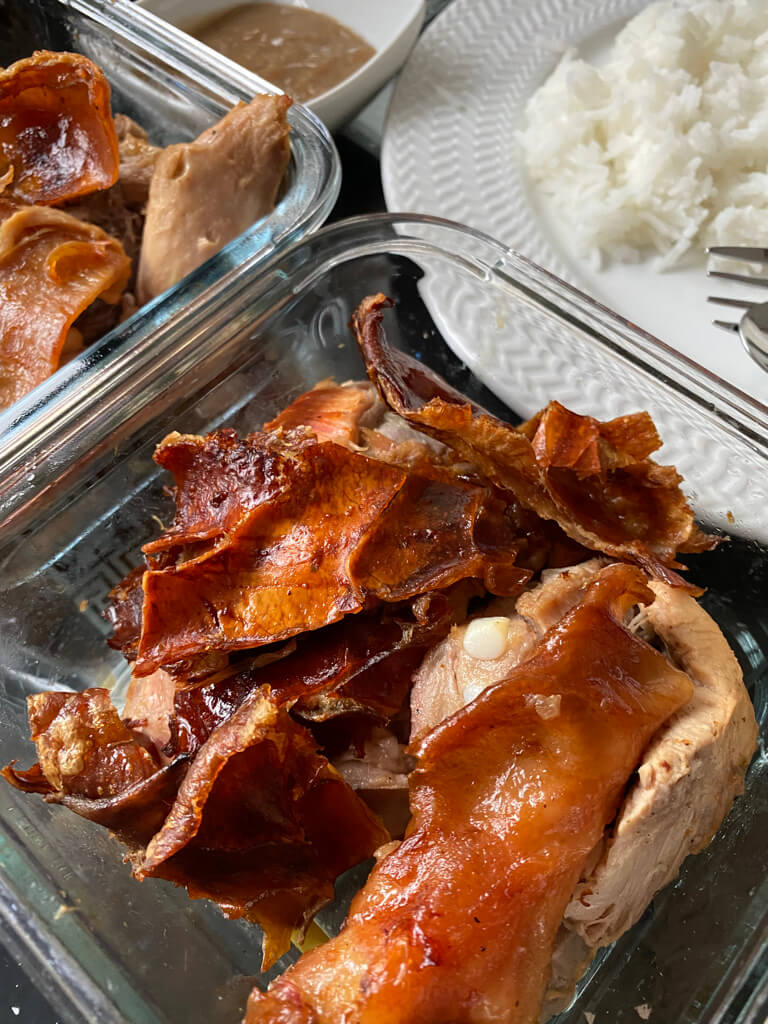 When I left the Philippines 5 years ago, I never thought much about the adjustments. My brain was programmed to focus one thing at a time, baby steps or else it will stress me out. After a few months of living in a new country, I missed Filipino foods. I managed to find shops and sellers but, obviously, the options are limited.
Fast forward, I've come to know a lot of sellers here in the UK. One of them is Bongs Lechon Leeds who sells lechon. He normally caters whole lechon orders, but recently started selling lechon portions. The price per portion is £15 (minimum of 2 portions per order) which already includes a next day shipping.
My order was meant to be delivered on a Friday. However, due to logistics issue, it was delayed and was delivered the next day. It's still winter season so I was not worried the food will go off. My lechon portions were vacuum packed and with free sauce.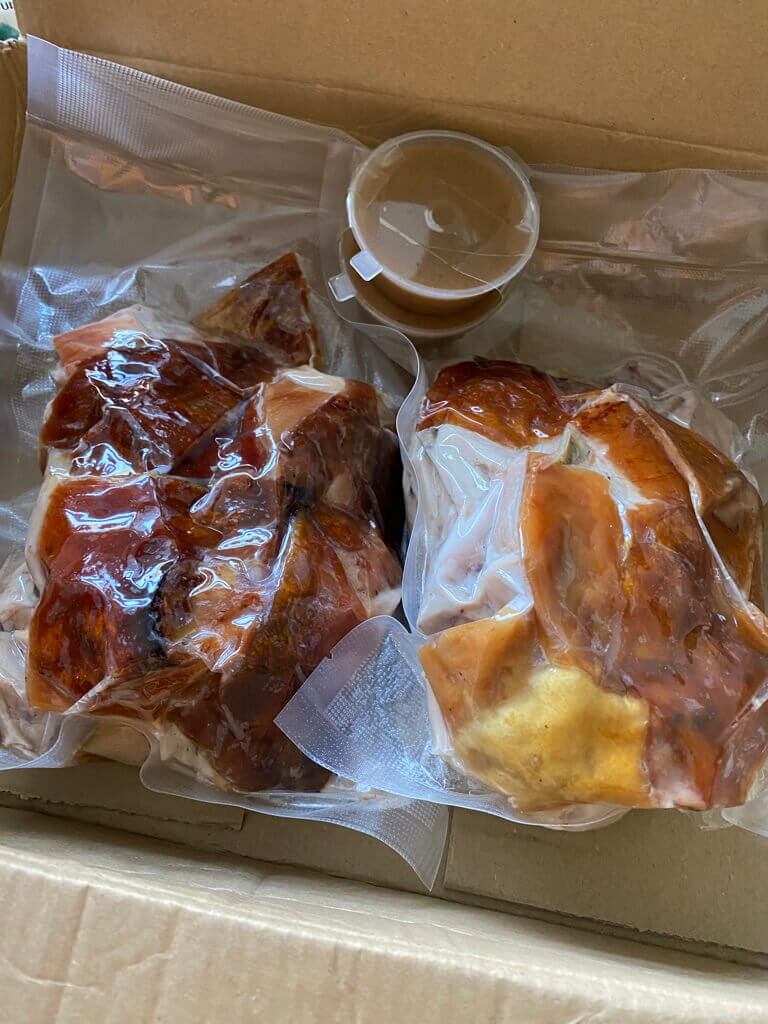 I opened 1 portion and transferred into 2 containers (600ml). I reheated them in the oven, and the skin was still crunchy! And since 1 portion was too much for me, I cooked lechon paksiw the next day.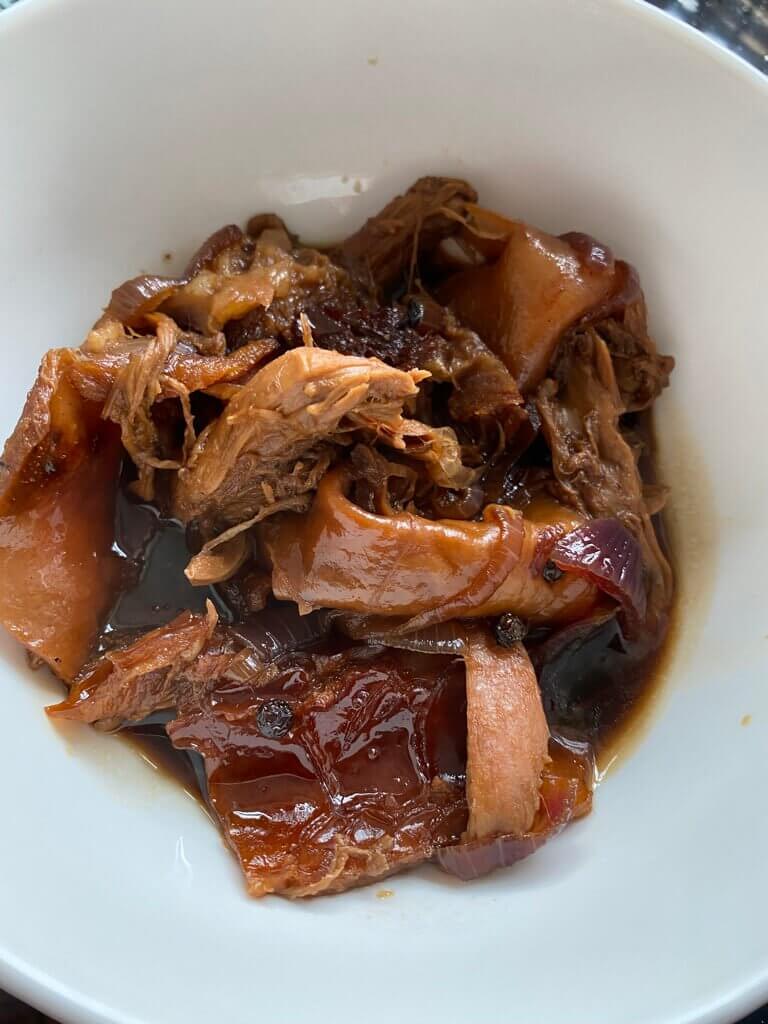 The lechon was very juicy and tasty. It's been a while since I had proper lechon, and the taste transported me back home. Definitely, worth it!