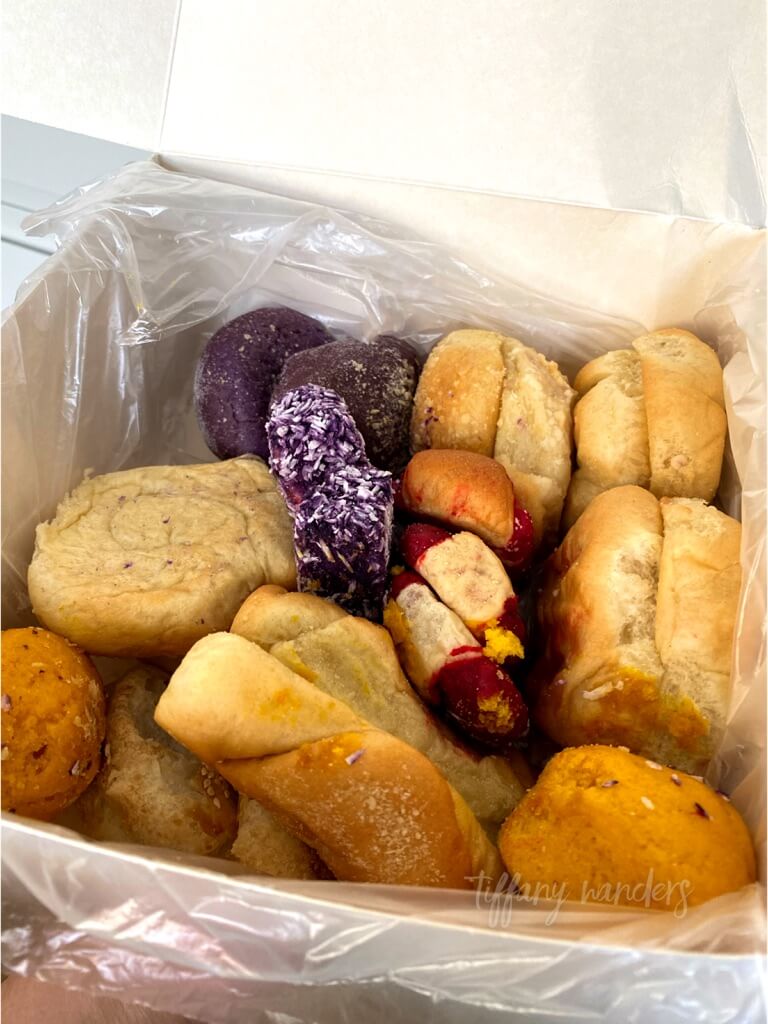 Sweet Panaderya is a Filipino-owned business here in the UK. The shop sells Filipino breads which are similar, texture and taste, to breads you can buy from the Philippines (and I mean it!). They have an online presence on Facebook if you'd like to check their page.
I found Sweet Panaderya whilst browsing on my news feed. For some weird reason, too many food posts popping up on my account lately. The page has good reviews and offer varieties of Filipino breads so I thought to give it a try.
The shop offers good selections of products. I decided to buy the 'Taster Choice' box which I paid £10. Shipping is during Wednesdays, I received my parcel the next day. To be honest, I wasn't expecting too much but I'm amazed on the quantity and the quality of the baked goodies!
The breads (2 of each) from this selection box are Pan de Coco, Kalihim, Spanish bread, Ensaymada, Ube Bar, Hopia, Kabayan, Pandesal, Ube Cheese Pandesal, Munggo bread, and Cheese bread. Hopefully, I didn't miss anything! I love the Ensaymada, Spanish bread, Munggo bread and Ube Cheese pandesal. I think the box of Filipino breads worth £10 is very good value.
If you're craving for Filipino breads, look no further and message Sweet Panaderya.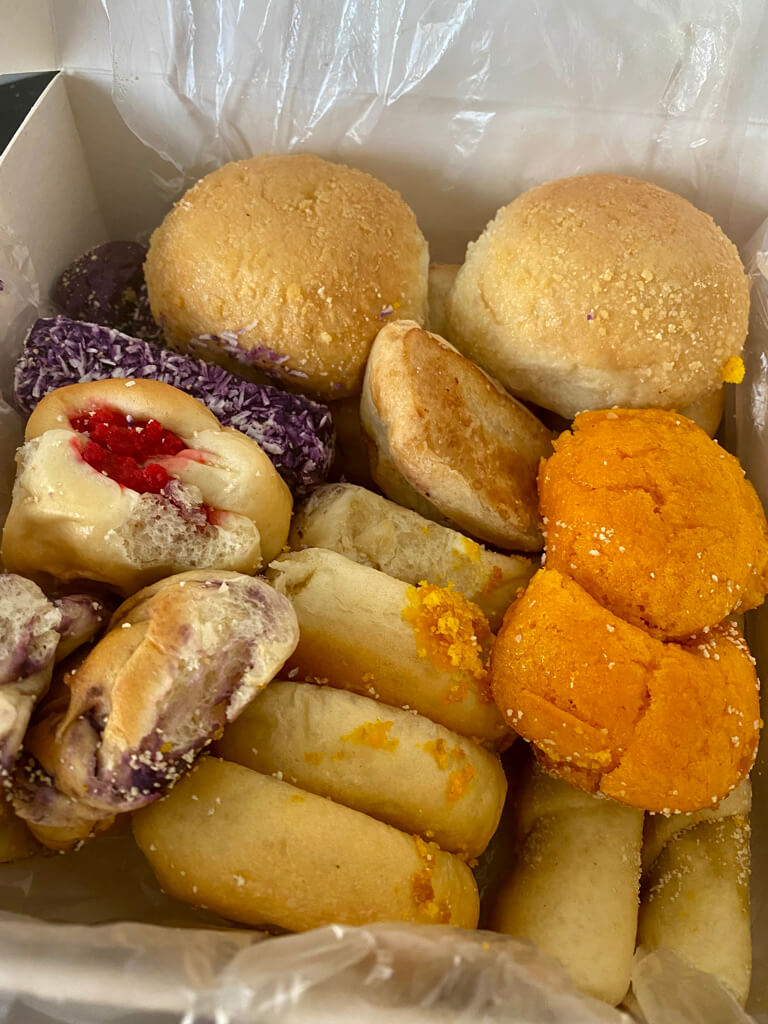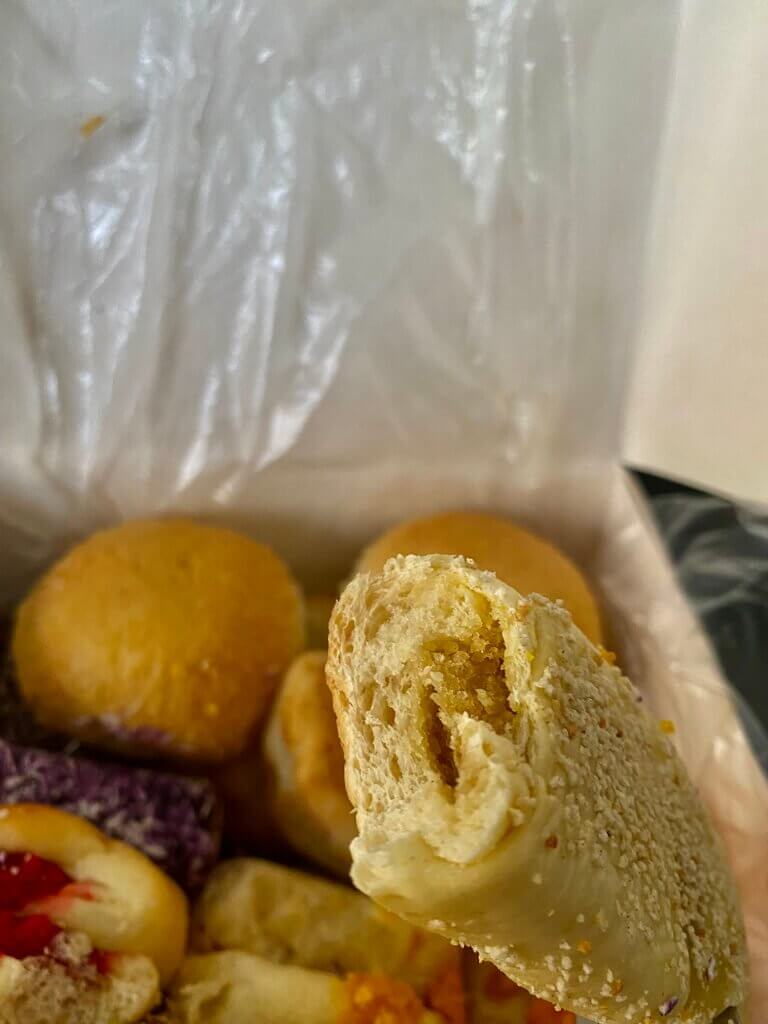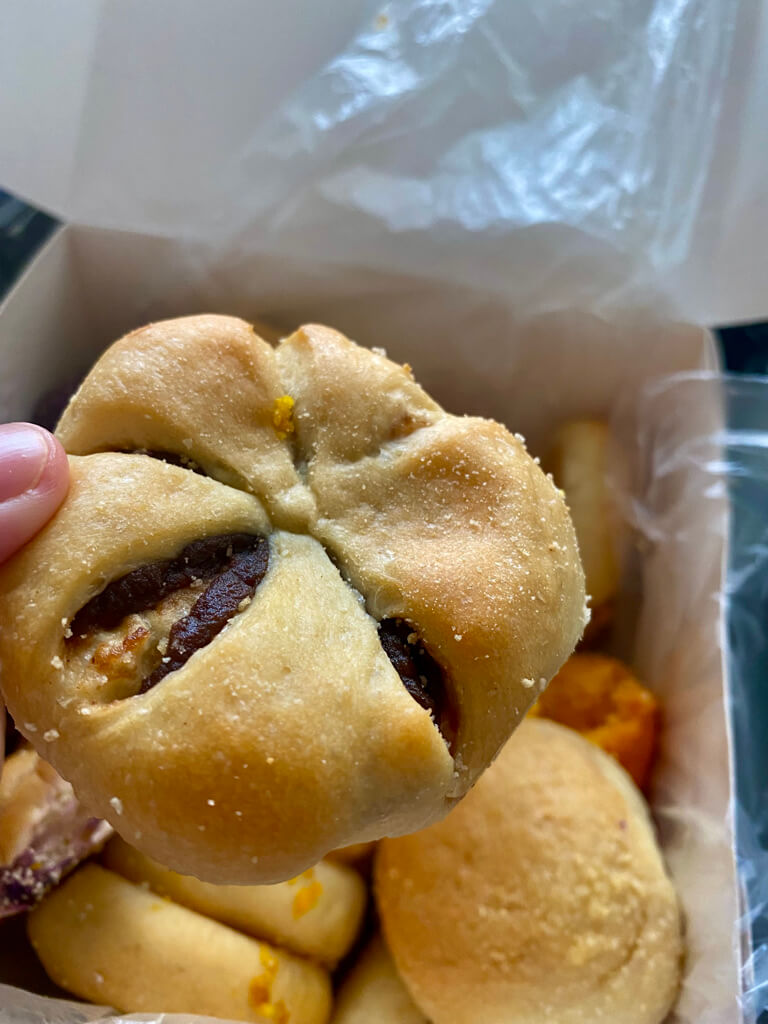 *This is not a sponsored post.