SSS (Social Security System) and Pag-IBIG (Home Development Mutual Fund) are social welfare services in the Philippines. The Philippine labor code has required employers and employees to contribute through salary deductions to ensure access to these services.
As a Filipino living overseas, you can voluntarily continue paying these services in case you decide to go back to live in the Philippines in the future. SSS offers different services and once the fund matures, you can get it back through pension. Pag-IBIG, on the other hand, offers affordable house financing programs. If you can afford to pay, and plan to one day live back in the Philippines, this is something you should consider.
I've finally resumed paying my contributions to SSS and Pag-IBIG funds. I've worked in the Philippines for a lot of years and my accounts are still open with my previous contributions. It's a shame to just leave it so I thought to continue my payments.
SSS
It's fairly simple to pay SSS through bank transfer. I'm currently using UnionBank of the Philippines which has SSS in the billers list. Check your local bank to see if you can pay SSS through them.
If you're paying through UnionBank, please follow the simple steps below:
1. Log-in to your SSS account online;
2. On the SSS dashboard, go to Payment 'Reference Number (PRN)' then select 'Generate PRN' and fill in the required details. Once completed, a number is generated. Take note of the number as this information is required when paying;
3. Go to the UnionBank app, then select 'Pay Bills';
4. Click 'Select Biller' then 'Biller List' and look up for 'Social Security System';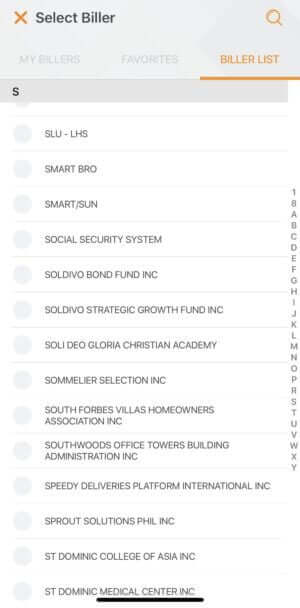 5. Once selected, type in the PRN number. Once the system recognises the number, payee details will appear;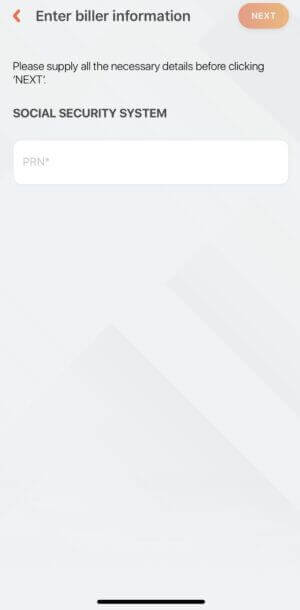 6. Review the details then proceed to payment.
After a few minutes of completing my transaction, I was surprised how quick to see the payment reflected on my SSS contributions table.
NOTE: The minimum monthly contribution for OFWs is 960php. For more information, please contact SSS.
Pag-IBIG
Pag-IBIG has an online payment system which makes it easier for members to pay.
1. Go to the Pag-IBIG official website and click the 'Online Payment Facility' link;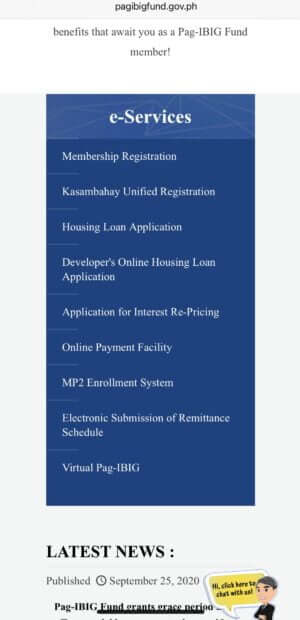 2. A new tab will open up, then choose from the payment choices;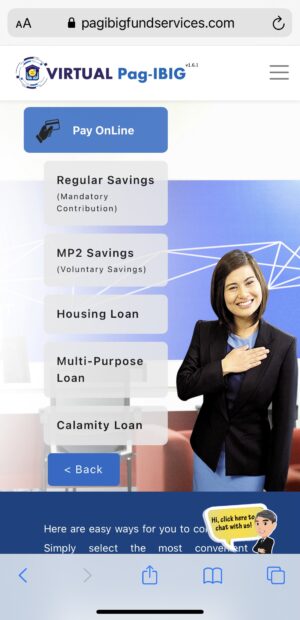 3. Fill in the required details.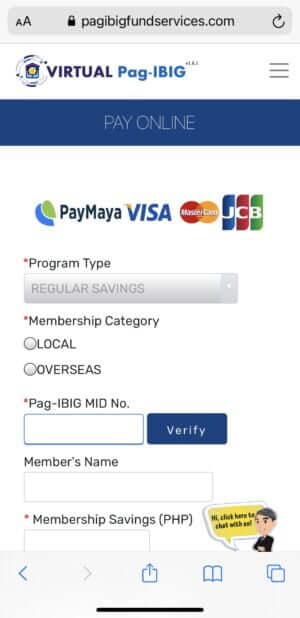 Pag-IBIG accepts payments from PayMaya, Visa, Master Card and JCB.
NOTE: The minimum monthly contribution is 100php. However, members are encouraged to pay more, when resources permit, to ensure bigger savings for the future. For more information, please contact Pag-IBIG.
Hope this post helps! Any questions, just comment below. Happy weekend!