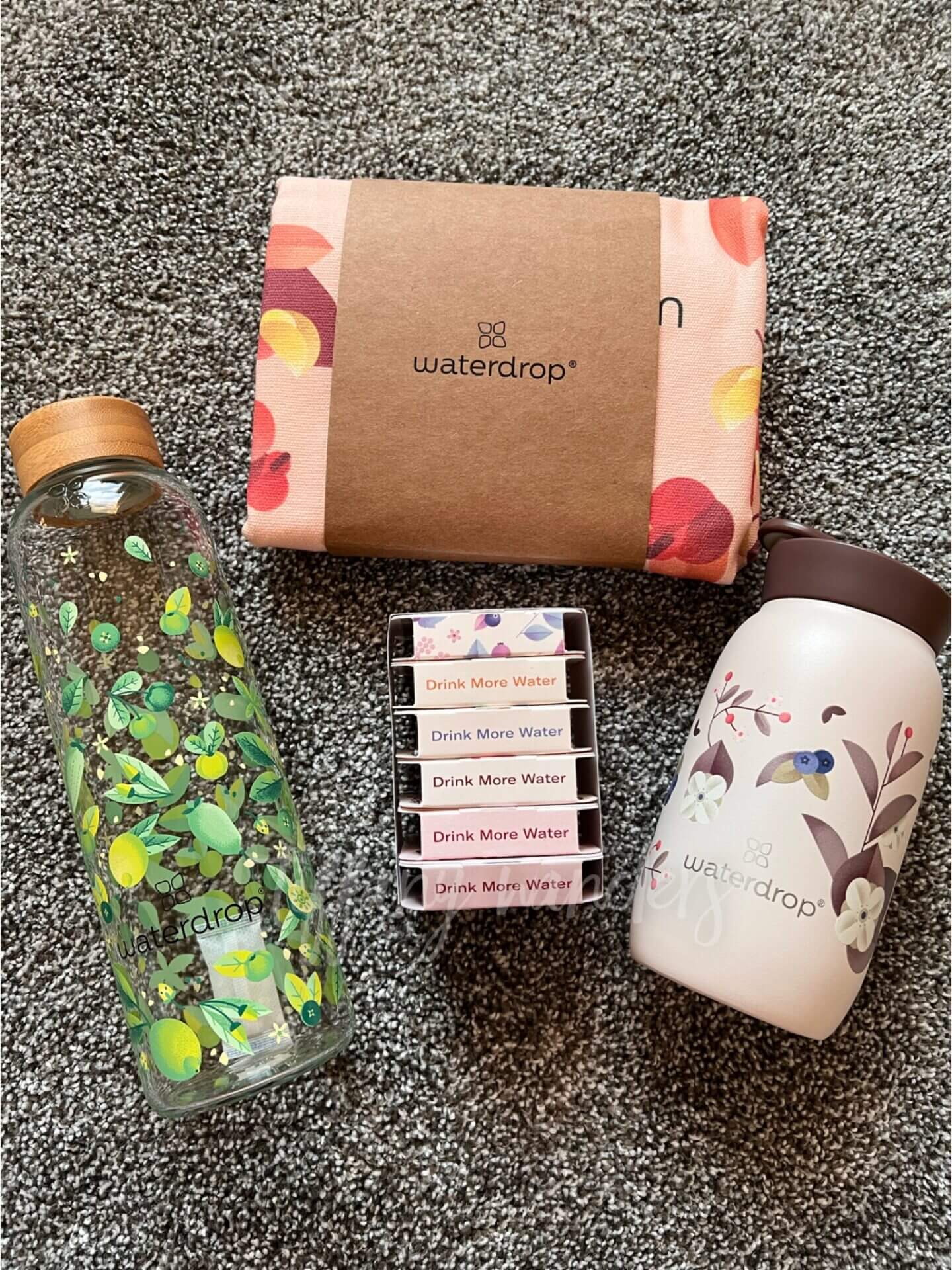 I was looking for a water bottle to bring with me when I go out for exercise, travel or work. When I make a purchase, I make sure that the item is durable and will be able to keep or use it for years. After much searching in the world wide web, I found Waterdrop.
I was only looking for a good water bottle but ended buying more! Apart from water bottles, Waterdrop also sells 'micro' tablets. The brand promotes drinking more water with the aid of 'micro' tablets. The instruction was to drop a 'micro' tablet into the bottle filled with water then wait until fully dissolved before drinking. There are different flavours to choose from which is great.
Out of curiosity about the micro tablets, I bought the starter set of microdrink glass (600 mL) for £33.90. The tablets included were a variety of flavours. When I checked out the item, there was a promo of free shipping and another free item if I spend £50 or more. With the free item up for grabs (yep, easily swayed!), I've added a bag for £19.90 into my virtual cart. Voila! I managed to get a free 400 mL thermo mug with a really cute design.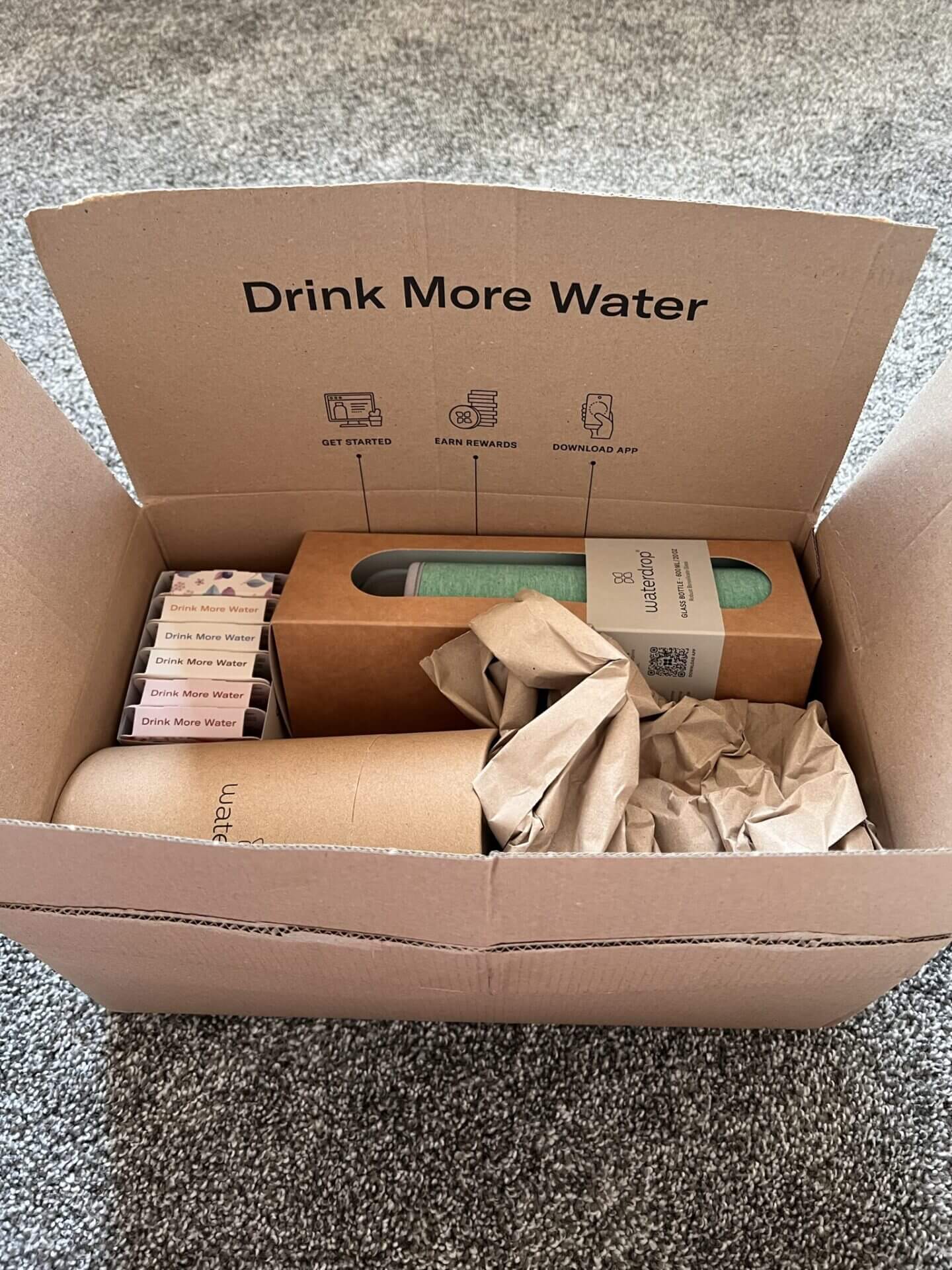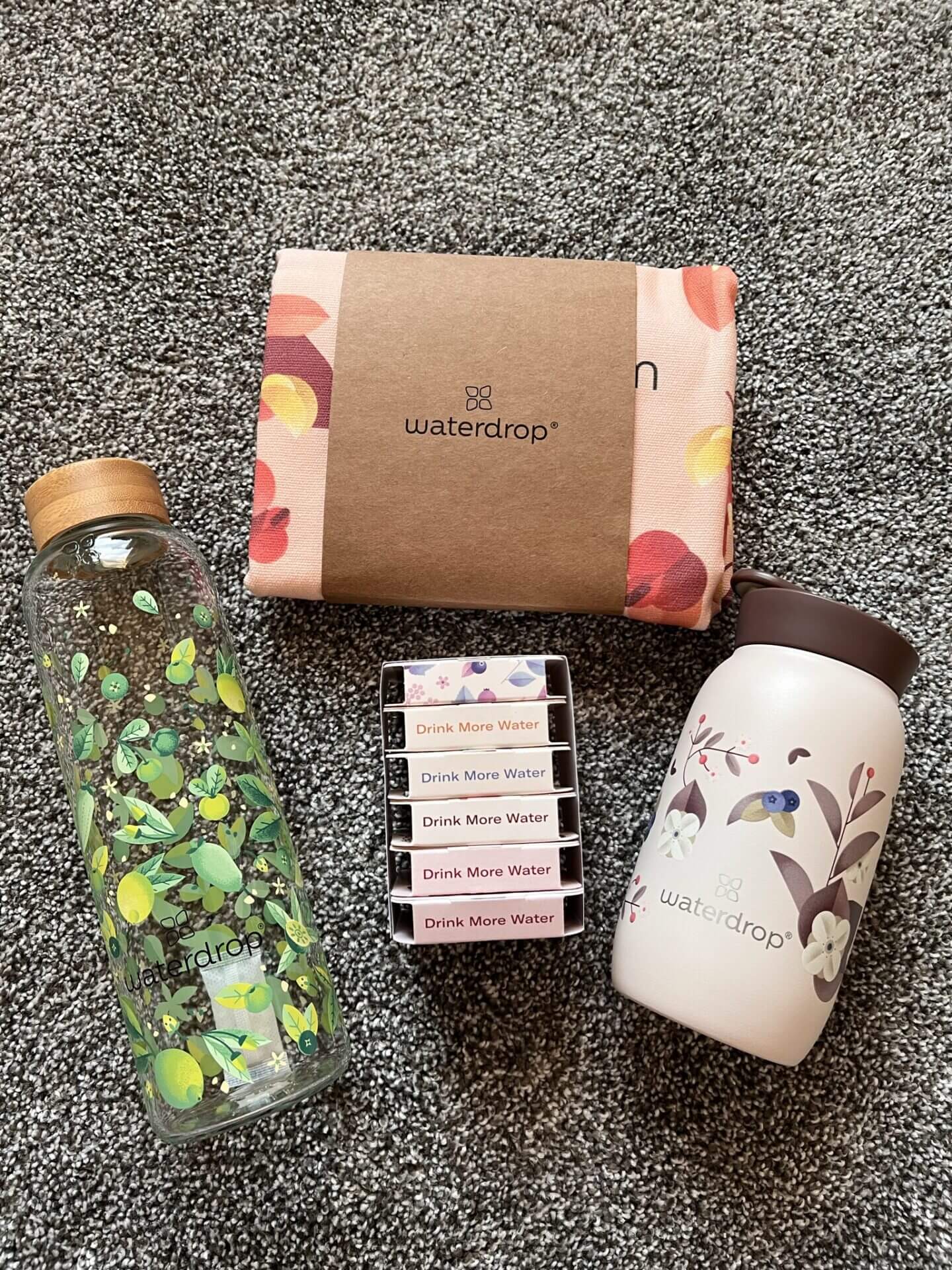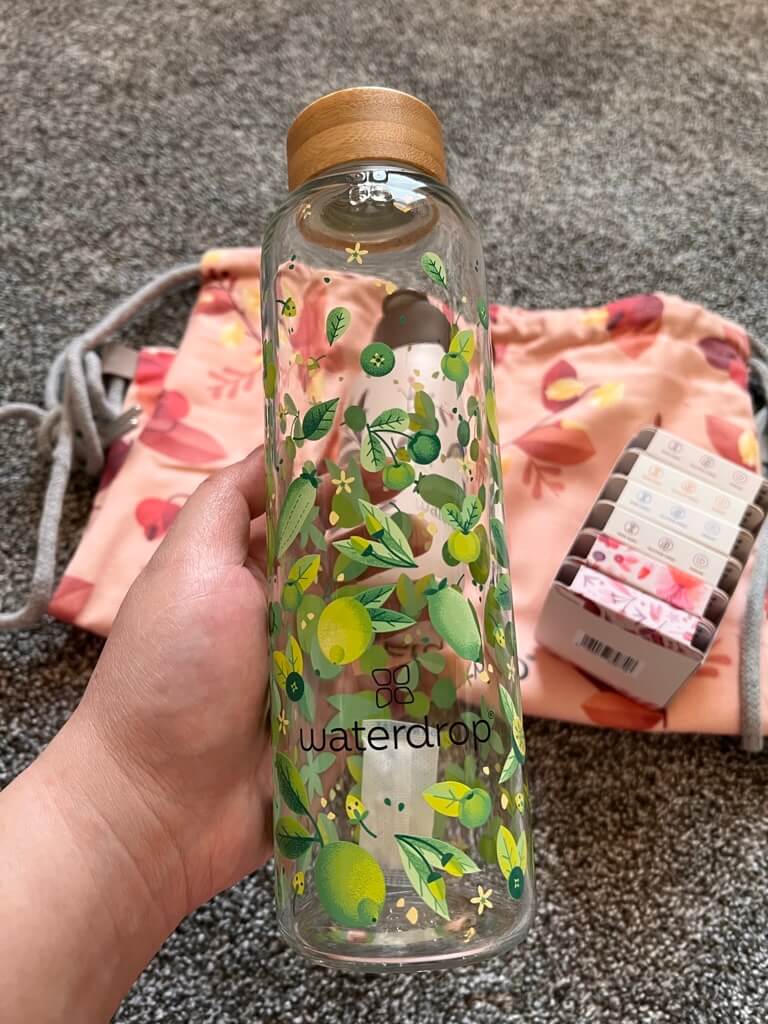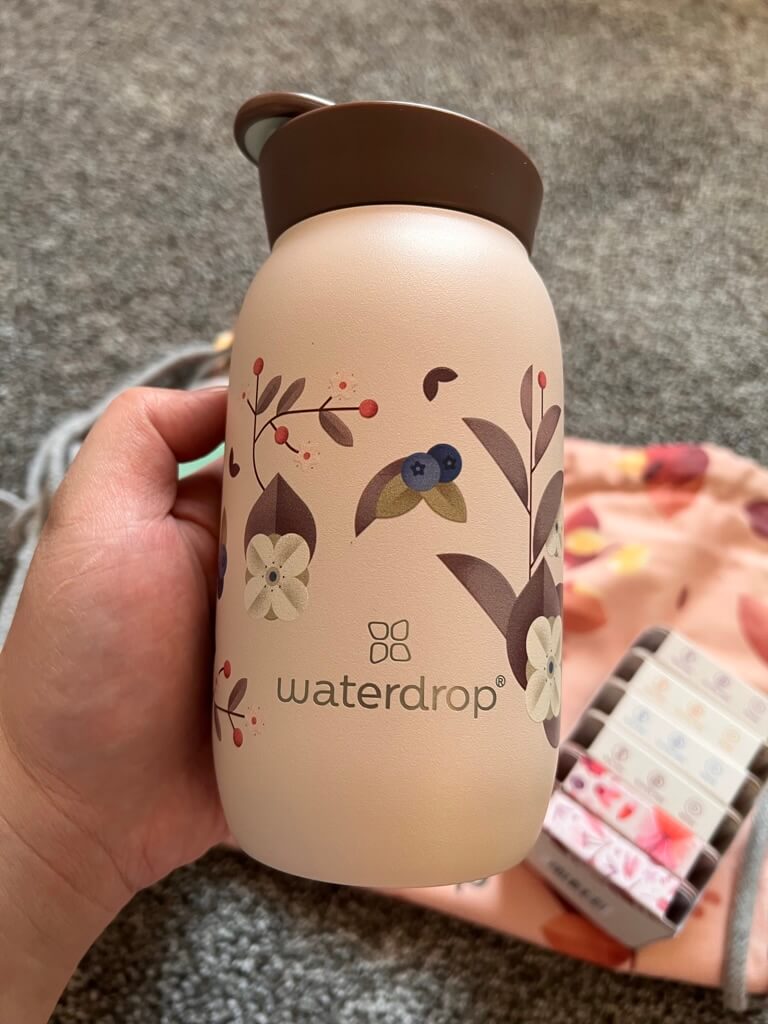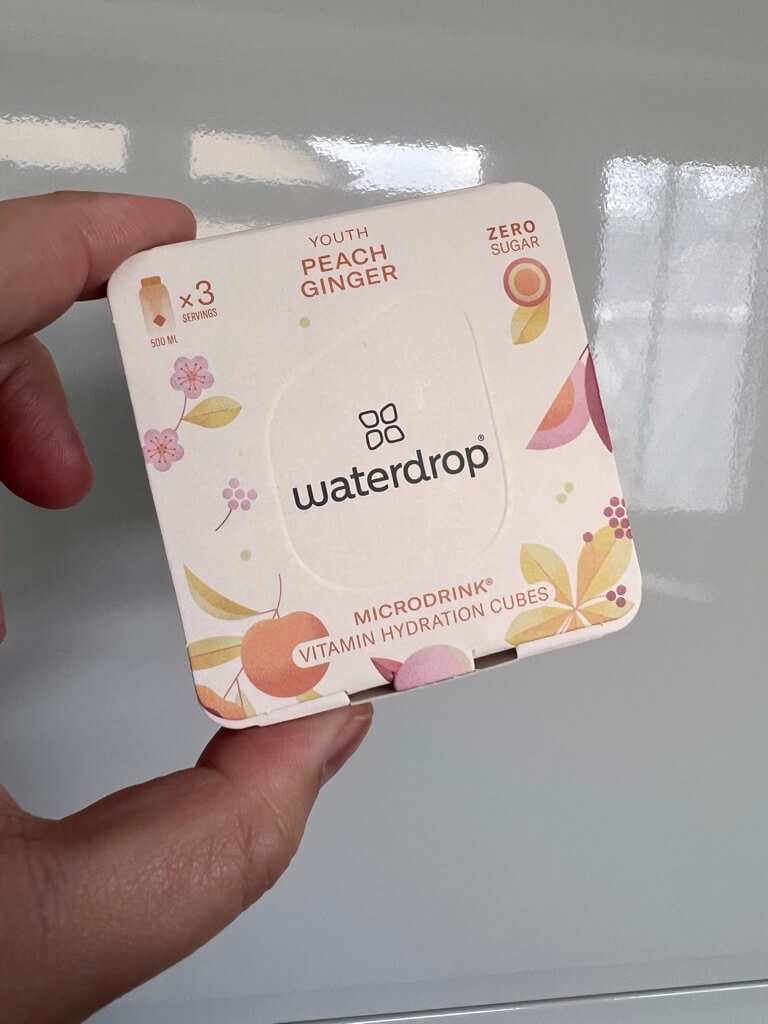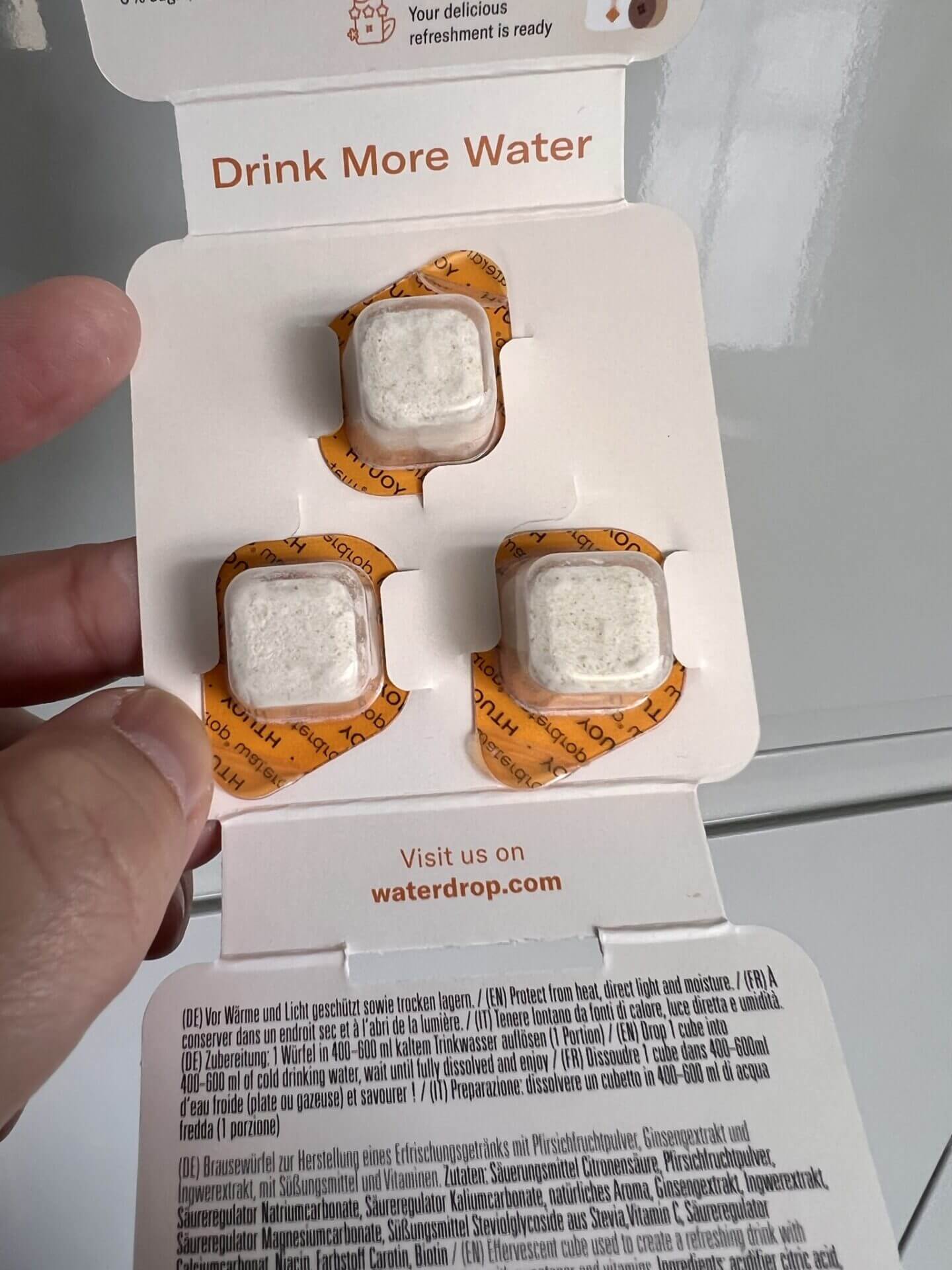 We recently went to a countryside trip, I brought my new glass bottle and thermo mug with me. The new glass bottle and thermo mug were put into test, and so far so good! The glass bottle is really useful and I love how my water tasted with the 'micro' tablets. It was not sweet but rather added 'flavour', and just about right to quench my thirst. The only downside is the weight of the bottle which is heavier compared to the usual plastic water bottles.
If you prefer a lightweight water bottle, this may not be for you. But if weight is not an issue, there is also a sleeve to help carry it much easier, you may give this a try. Or try the 400 mL of this water bottle, for a 'lighter' version. Plus, the glass water bottles have so many designs to choose from.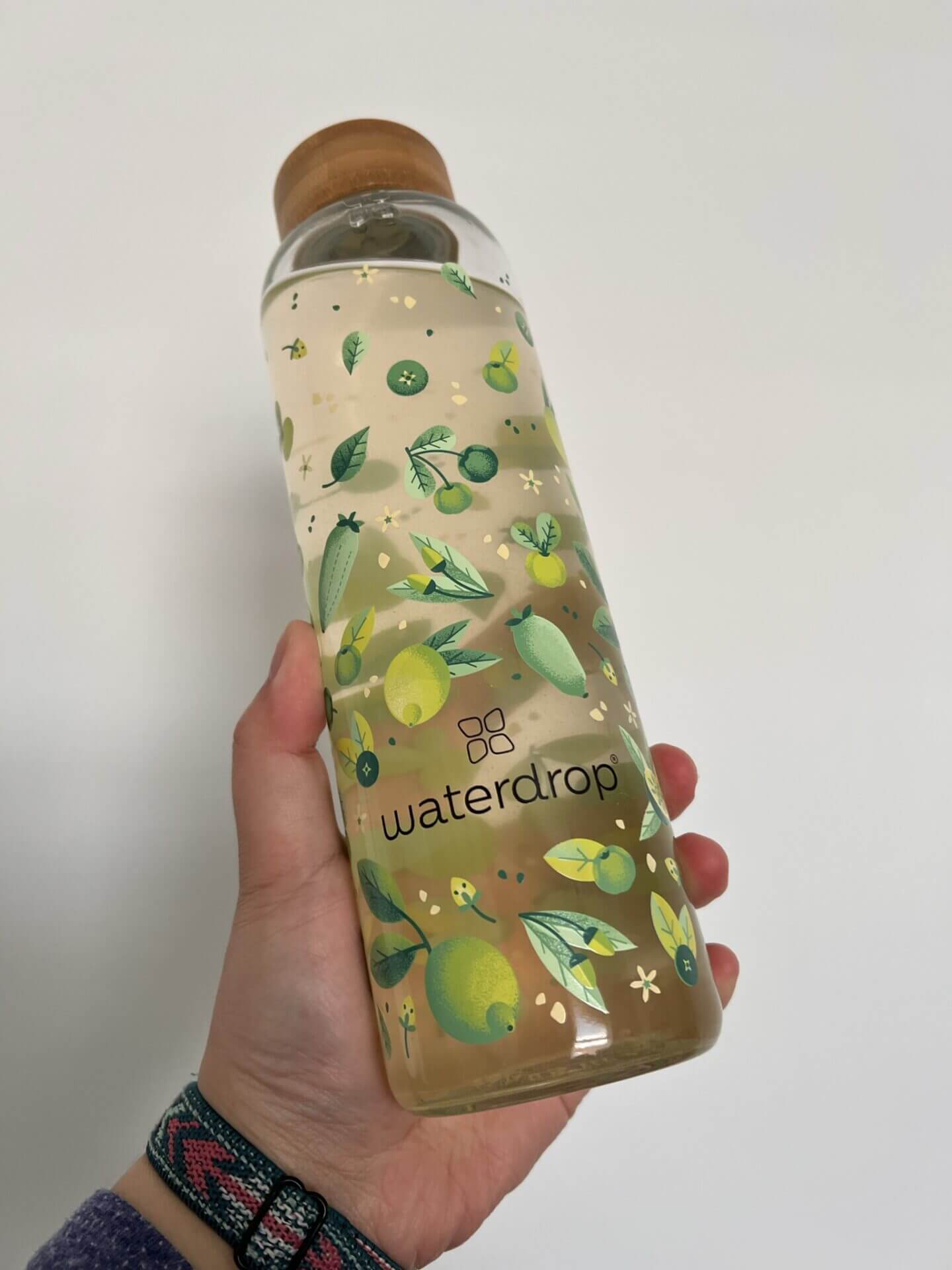 I poured coffee into the thermo mug and it was still warm after 6 hours. There were a few instances the mug fell in the car but the coffee didn't spill. The mug design was a bonus!
Overall, I'm pleased with the items I bought from Waterdrop. The bag was also useful to carry my things when I'm out for a quick walk. Plus the lovely designs makes me want to bring them with me.
P.S.: Thank you to my dear friends (Annalou and Mario) for my birthday money gift, I got these goodies! xx