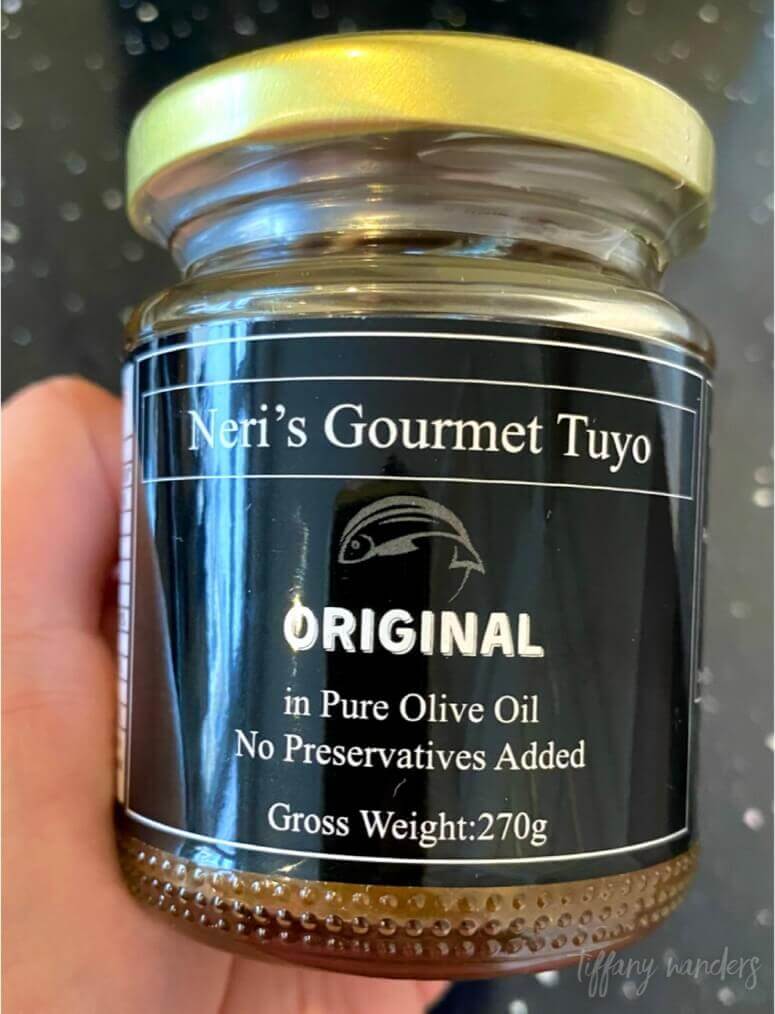 Neri's Gourmet Tuyo is a product created by Neri Miranda, a Filipina actress. Tuyo is a salted dried fish which is a popular food in the Philippines. The product went viral a few years ago, a lot of people praised and have only good reviews about it. Fortunately, there are now a lot of resellers and it's now available here in the UK. But is it really worth it?
I found a lovely seller on Facebook, and bought a jar of tuyo. There are 2 options available, spicy and original, I bought the latter. I wanted to test it first to see if it's really that good. Last thing I wanted is to 'force' myself to finish 5 jars of tuyo because it's a shame to throw them in the bin. After my first jar, I think I found the brand I will stick with for a while.
Below are the 3 reasons why I like Neri's Gourmet Tuyo:
Neri's Gourmet Tuyo is really delicious. It's not very salty or sweet, and has a great balance of taste. It's perfect with rice, and oh so yummy! Please remember to eat rice in moderation, but of course, extra rice is life.
Neri uses Olive oil which is one of the healthiest cooking oils. The olive oil blended well with the tuyo flakes.
The tuyo flakes are easy to eat because you don't have to clear it of bones which makes it very convenient. To those who don't eat the bones or other parts of the fish, this is the best choice for you.
Overall, I think Neri's Gourmet Tuyo is definitely worth it. It's very delicious, easy to eat, and convenient to store. However, you may need to check with different resellers to find where you can get it cheaper. The first seller I found sells it for £12.99 per jar. Another seller sells it for only £9.99. That's why it's always good to have a look around to find a better price. If you love tuyo for breakfast, try Neri's.
If you have recommendations, please feel free to post your comment below.
*This is not a sponsored post.*