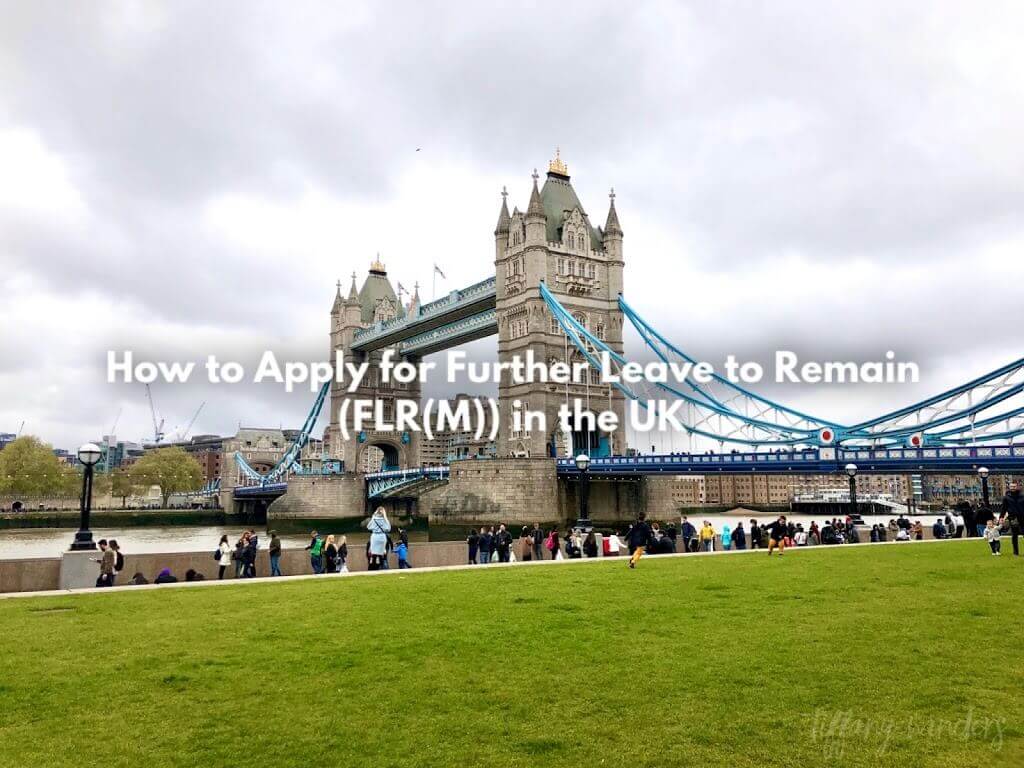 Last December, I applied for my 2nd Further Leave to Remain (FLR(M)). By the way, I entered the UK on a Fiance Visa. I noticed that the new application process has changed since the last time I applied for my 1st FLR(M)) which was way back in 2017.
The application form is now completed online. The supporting documents will need to be uploaded via Sopra Steria. There is no need to post any documents to the Home Office unless they request for it. I like this new process as we no longer have to print the documents.
To make it easier, I divided the process into 3:
1. Completion of the online form*
2. Upload of documents into the Sopra Steria website**
3. Biometrics in a Sopra Steria branch
*The online form can be found in the UKVI website. Here is the link but please take note this can change without prior notice.
**If you're not too sure what documents to upload into the Sopra Steria website, don't panic because after completing the online form, a checklist (based from your answers) can be downloaded.
I have categorise the following documents according to how I uploaded them into the Sopra Steria website.
Proof of Identity/Travel History:
1. Applicant's BRP
2. Sponsor's passport

Proof of Application:
1.IHS payment confirmation
2. UK Visa fee confirmation
3. Applicant's new passport
4. *Applicant's old passport
5. **Declaration for spouses
6. **Consent forms
*I have submitted my old passport since I recently renewed it and all my old stamps were in my old passport. This is to provide evidence of my travel history.
**Once you have submitted your application online, you will get the links to download these forms.
(OPTIONAL DOCUMENTS)
Other:
1. Cover letter
*Residence in the UK:
1. NatWest mortgage statement
2. United Utilities 2019 (Joint)
3. United Utilities 2018 (Joint)
4. Scottish Power 2019 (Joint)
5. Scottish Power 2018 (Joint)
6. Scottish Power 2017 (Joint)
7. HSBC 2019 (Joint)
8. HSBC 2018 (Joint)
9. HSBC 2017 (Joint)
10. Council Tax 2019 (Joint)
11. Council Tax 2018 (Joint)
12. Council Tax 2017 (Joint)
*I submitted a lot of correspondences which is more than required. The requirement is 6 joint correspondences. If documents are in individual names, you will both need to supply one each to meet the requirement. For example if you have 4 joint correspondences, each of you will need to supply 2 more. That will be 8 correspondences in total. Please take note that correspondences need to be evenly spread out over the last 2 years.
Finances:
1. November-December 2019 joint bank statement
2. October-November 2019 joint bank statement
3. September-October 2019 joint bank statement
4. August-September 2019 joint bank statement
5. July-August 2019 joint bank statement
6. June-July 2019 joint bank statement
Proof of Business:
This is blank
Life Events:
1. Marriage certificates (UK and Philippines copies)
Medical Information:
This is blank
Sponsors/Employment:
1. P60 2019 (Sponsor)
2. P60 2019 (Applicant)
3. November 2019 payslip (Applicant)*
4. October 2019 payslip (Applicant)
5. September 2019 payslip (Applicant)
6. August 2019 payslip (Applicant)
7. July 2019 payslip (Applicant)
8. June 2019 payslip (Applicant)
9. November 2019 payslip (Sponsor)
10. October 2019 payslip (Sponsor)
11. September 2019 payslip (Sponsor)
12. August 2019 payslip (Sponsor)
13. July 2019 payslip (Sponsor)
14. June 2019 payslip (Sponsor)
15. Letter from Employer (Sponsor)
16. Letter from Employer (Applicant)
17. Contract of employment (Applicant)
*Please take note that the applicant doesn't need to provide employment details as long as the sponsor can still meet the financial requirement. However, if you wish to submit it, this shouldn't be an issue. I thought to submit my details to give them a picture on how I'm living so far in the country.
Educational:
1. IELTS Lifeskills B1 certificate*
*Please note that on 2nd FLR(M), after 2.5 years in the UK, the requirement is at least IELTS Lifeskills A2.
I have uploaded a total of 46 documents.
This is all based from my experience. I applied under category A which is salaried employment. If you have a different category, the documents you need to submit may be different from mine.
For fees and timelines, please check out the part 2 of this post. Hope this helps!